(Publicado en Soy Country, 23-3-10)
La discográfica obligada a pagar 900.000 dólares en atrasos.
"King of The Road" entre las canciones en litigio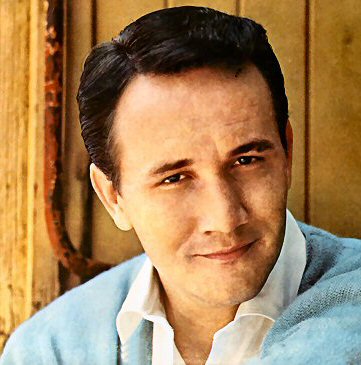 La viuda de la leyenda de la música country
Roger Miller
ha ganado una larga batalla legal sobre los derechos de algunos de sus más grandes éxitos, como "
King of the Road
".
Un juez federal dictaminó la semana pasada que Mary Miller y Roger Miller Music, Inc. son los propietarios de los derechos sobre las canciones del artista, publicadas desde 1964. Estas canciones incluyen: "
Dang Me
", "
Chug-A-Lug
" y "You Can't Roller Skate in a Buffalo Herd".
El juez de Distrito, William J. Haynes, también especificó en su sentencia que la viuda y la empresa deberán recibir unos 900.000 dólares en concepto de atrasos.
"Estamos encantados",
dijo John Griffin, el abogado que representa a la viuda
(en la foto de abajo a la derecha junto a su marido Roger Miller. Foto Life),
y añadió que la decisión del juez:
"Ha tardado mucho tiempo en llegar".
Mary Miller y Roger Miller Music demandó a Sony/ATV Publishing en 2004 alegando que el derecho de renovación de los derechos de autor original de las canciones 1958-64 era de ella.
El tribunal de distrito falló en julio de 2005 a favor de Sony para las canciones comprendidas entre 1958-1964 y extendió ese derecho a canciones posteriores. La viuda recurrió la decisión sosteniendo que tenía derecho a esas canciones porque su marido no vivió para el comienzo del período de renovación del derecho de autor.


Roger Miller murió de cáncer en 1992 a la edad de 56. Roger Miller fue incluido en el Country Music Hall of Fame en 1995, tres años después de su muerte.


"King of the Road", tema del que ya hablamos en nuestro post sobre el top 10 de música Truck-Driving, fue su mayor éxito, tanto en listas de country como de pop.



Parece mentira que alguien quiera comerciar con obras creadas con talento ajeno, en base a derechos tan difusos como falsos, pero la avaricia de ciertas personas sin escrúpulos no tiene mesura. No acuso a Sony como compañía, sino a los responsables de la pretensión de apropiarse de los derechos legítimos de la última persona que estuvo al lado de Roger Miller compartiendo su éxito y apoyándole en su carrera, en su vida personal y en su enfermedad. Afortunadamente este litigio ha acabado como era de esperar, con los derechos de Mary Miller plenamente restituidos.
Fuente:
MSNBC