(Publicado en Soy Country, 17-10-10)
Regresa el famoso dúo de los 80-90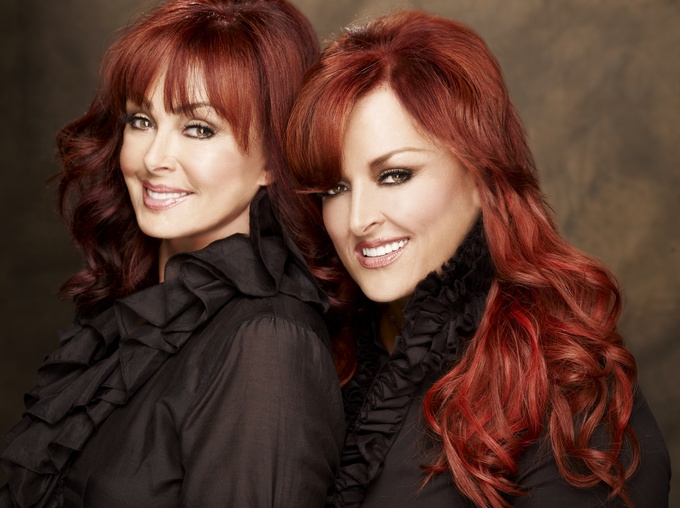 Sabemos que muchos regresos de artistas retirados o grupos separados evocan a la nostalgia de los fans y tienen un marcado carácter recaudatorio. Y este no iba a ser menos. Pero, aparte, vuelven porque quieren y les gusta. Wynonna y su madre, Naomi Judd, se han unido de nuevo en lo que califican como "El último bis" (The Last Encore) una gira del dúo que arrasó en los 80 y primeros 90 y que tuvo que disolverse abruptamente por la enfermedad (una hepatitis C) de Naomi Judd.
La carrera de Wynonna Judd prosiguió en solitario y fue derivando hacia un country rock muy personal en el que tuvo gran éxito, en un principio, con 4 números uno y 10 millones de copias vendidas. Pero juntas aportaron un toque de calidad y personalidad femenina al resurmiento del country de los 80. No es la primera vez que estos encuentros se producen ya que según fue mejorando la salud de Naomi, se produjeron diversas actuaciones a finales de los 90 y en esta década, pero si es la primera vez que retoman el dúo de forma activa y continuada.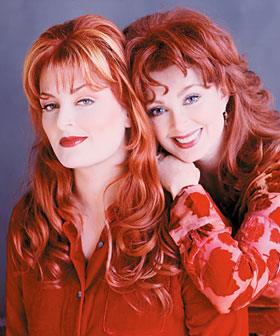 El próximo mes comienzan una gira estadounidense con abundante parafernalia y actos para fans. Scott Simon de NPR realiza una interesante entrevista a Las Judds en las que nos cuentan los detalles de su regreso y de ese nuevo single 'I Will Stand By You' que pretende reeditar los laureles pasados:
NPR: 'I Will Stand By You'. Entrevista (en inglés)
Cuando a Naomi Judd le diagnosticaron Hepatitis C, no tenía claro que iba a vivir muchos más años y mucho menos volver a retomar su carrera profesional como artista.
"Todos los médicos dijeron que iba a morir en tres años y eso fue en 1990. Les dije que no iba a estirar la pata. Me siento muy saludable y viva y radiante".
Y lo está, a pesar del ridículo tratamiento antiarrugas de Photoshop de la fotografía de promoción (arriba). Naomi, madre también de la bella actriz Ashley Judd con quien guarda un gran parecido, es una interesante y atractiva mujer que a sus 64 años se conserva estupendamente. No sé por qué tienen que recurrir a estos trucos baratos. La vimos en el concurso que descubrió a Joey + Rory, del cual hablamos en esta misma página y nos pareció fabulosa. Incluso protagonizó un divertido cameo al final del video
'Cheater, Cheater'
de la pareja.
Las Judds ficharon por RCA Records en 1983 y durante su corta carrera editaron 6 álbumes de estudio, ganaron 5 gramófonos de Grammy, 8 premios de la ACM, 9 premios de la CMA y 20 millones de copias vendidas. Además, publicaron 25 singles entre 1983 y 2000 de los cuales obtuvieron 14 números uno y 6 top ten. Una prodigiosa y meteórica carrera llena de éxitos como 'Mama He´s Crazy', 'Grandpa Tell Me Bout The Good Old Days', 'Why Not Me', 'Love is Alive' o su versión de 'Don´t Be Cruel' de Elvis.
En su retorno lanzan un primer single con poco fuelle 'I Will Stand By You' (Permaneceré fiel a ti), un tema con indudable mensaje emocional pero que no alcanza el nivel de temas anteriores de su carrera.
No obstante esperaremos a escuchar ese esperado álbum de estudio que supone el regreso a la actualidad de uno de los mejores grupos de los 80.
Fuente:
The Judds Tour 2010