(Publicado en Soy Country, 26-12-09)
Si en los años 30 el nacimiento del cine sonoro y de los singing cowboys del cine de Hollywood, así como la radio fueron decisivos en la propagación fulminante de la música country y de su vestimenta entre los artistas, en los años 50 la difusión de la televisión jugó un papel esencial en la promoción del nuevo género musical del rock & roll.
La televisión, que se emitía en blanco y negro, era un nuevo electrodoméstico para muchas familias, a pesar de estar inventada tres décadas antes. Se ubicaba en el salón o sala de estar familiar y, obviamente los contenidos eran familiares, informativos, comedias, películas, series... todo políticamente correcto, decente y aseado.
Es decir, la América adulta de los años 50 estaba poco preparada para el subidón de decibelios del rock & roll, las posturitas de sus cantantes, los meneos en el escenario, los gritos alocados de las fans, las letras con doble o ningún sentido... era la libertad en estado puro y los jóvenes americanos ansiaban esa libertad y arrancarse a bailar, a retorcerse y a gritar: "rock & roll!!!".
Elvis Presley
,
Jerry Lee Lewis
,
Chuck Berry
,
Little Richard
y muchos otros sublimaban los sueños de libertad de las jovenes generaciones americanas. Y, en concreto, para Elvis Presley el verdadero triunfo musical llegó con sus shows televisivos nacionales a lo largo de 1956: S
tage Show
,
Milton Berle
,
Steve Allen
y
Ed Sullivan
. Cuatro shows diferentes y cuatro tratamientos distintos que contrastan entre si.
En diciembre de 1955 Elvis aún no había aparecido en la televisión nacional. El
Coronel Tom Parker
negoció un acuerdo a través de Steve Yates, con
CBS
, para aparecer en el "Stage Show" cuatro veces a partir de enero de 1956 a razón de 1.250 dólares cada show y una opción para dos más de 1.500 dólares cada uno.
El lunes 23 de enero 1956, Elvis,
Scotty Moore,
Bill Black
,
DJ Fontana
ensayaron en Memphis. Elvis y el Coronel viajaron a Nueva York el miércoles 25. Scotty, Bill y D.J. viajaron de Memphis a Nueva York y llegaron el viernes, 27 de enero. Esa edición del "Stage Show" fue producida por
Jackie Gleason
y dirigida por Jimmy y Tommy Dorsey. El programa de treinta minutos se emitía las 8 de la tarde, cada sábado. Elvis y su banda ensayaron en Nola Studios en Nueva York en la mañana del sábado 28 de enero.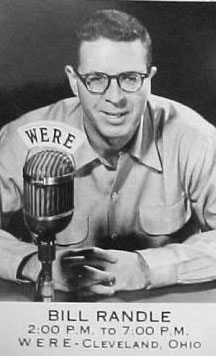 Esa noche, el show salió al aire desde el CBS Studio 50. Llovía y el entonces desconocido Elvis Presley no tuvo mucha audiencia en el estudio. También aparecieron en el programa la cantante
Sarah Vaughan
y el cómico
Gene Sheldon
. Tommy Dorsey presentó al disc jockey de Cleveland,
Bill Randle
, quien, a su vez, introdujo a Elvis en su primera emisión nacional diciendo:
"En este momento presentamos a un joven que, al igual que muchos intérpretes - Johnnie Ray entre ellos -- salió de la nada para ser una gran estrella esta noche. Este joven que vimos por primera vez, haciendo una película corta,creemos que esta noche va a hacer historia de la televisión para ustedes. Nos gustaría conocerle ahora: ¡Elvis Presley!".
Elvis vestía una camisa de negro, corbata blanca, pantalones de vestir con una raya brillante, y una chaqueta de tweed. Cantó un medley de
'
Shake, Rattle & Roll
'/ 'Flip, Flop & Fly ''y después
'
I Got a Woman
'.
La audiencia reaccionó con mucho interés. El programa recibió una cuota de 18,4%, mientras que sus puntuaciones de la competencia "El Show de
Perry Como
" en la
NBC
recibió una cuota de 34,6%. La opción fue reclamada y Elvis apareció un total de seis veces en "Stage Show ".
28 de enero de 1956.
'Shake, Rattle and Roll'/'Flip, Flop & Fly', 'I Got A Woman'
4 de febrero de 1956.
'
Baby Let's Play House
', '
Tutti Frutti
'
11 de febrero de 1956.
'
Blue Suede Shoes
', '
Heartbreak Hotel
'
18 de febrero de 1956.
'Tutti Frutti', 'I Was The One'
17 de marzo de 1956.
'Blue Suede Shoes', 'Heartbreak Hotel'
El sexto y último 'Elvis' Stage Show' fue el 24 de marzo de 1956. Esa noche, Carl Perkins debía haber estado en el "Perry Como Show '. Sin embargo, Carl fue gravemente herido en un accidente automovilístico camino de Nueva York. Esa noche en "Stage Show ' por respeto a su amigo Carl, Elvis se negó a cantar 'Blue Suede Shoes', como se había planeado previamente y en su lugar cantó 'Money Honey'.
24 de marzo de 1956.
'Money Honey', 'Heartbreak Hotel'
The Milton Berle Show
Más tarde el Coronel Parker también obtuvo un lucrativo contrato para un par de apariciones en el show de la NBC "The Milton Berle Show". La primera aparición fue en la cubierta del
USS Hancock
en San Diego, el 3 de abril de 1956. Su audiencia estaba formada por los marineros del navío y sus novias y fue bien recibido.
'Heartbreak Hotel'
'Blue Suede Shoes'
Y el 5 de junio de 1956 se produjo el "cataclismo" televisivo en América. Elvis Presley volvió a cantar en el Show de Milton Berle, famoso humorista, con una pequeña diferencia. Esta vez interpretó 'Hound Dog' sin guitarra, por lo que se podía mover libremente por todo el escenario. Cuando ya parecía que la canción estaba finalizando los músicos bajaron el tempo musical y Elvis comenzó a hacer de las suyas meneándose cadenciosamente, jugando con el micro, bromeando con el público... Elvis en estado puro. La conmoción en todo el país fue absoluta e inmediata.
Llegaron miles de cartas de protesta al programa desde grupos religiosos a asociaciones de profesores. Al día siguiente la prensa ya le había apodado "Elvis, Pelvis" y muchos comparaban su actuación con un strip tease.
Jack Gould
del
New York Times
dijo que
'Elvis no tenía una capacidad
discernible
para cantar'
, mientras que
John Crosby
del
New York Herald Tribune
llamó a Elvis
"Indescriptible, carente de talento y vulgar"
. Pronto asociaron el rock & roll con la delincuencia juvenil. 10 días más tarde y en vista de las cartas de protesta, Milton Berle llamó al Coronel Parker y le dijo:
"Tienes una estrella en tus manos"
.
The Steve Allen Show
Tras el show de Milton Berle y el fenomenal escándalo ocasionado, Elvis vuelve a Nueva York el 29 de junio para ensayar una nueva actuación en el show de
Steve Allen
. A raíz de la controversia sobre el presunto contenido sexual de la actuación de Elvis en el show de Milton Berle. A Allen se le ocurrió enfundarle a Elvis en un llamativo chaqué de fiesta. Esto es lo que pasó:
1 de julio de 1956
'I Want You, I Need You, I Love You'
; 'Hound Dog'
Sketch
Muchos fans consideraron esta aparición televisiva como una humillación a Elvis y un intento de Allen de ridiculizar el rock & roll, porque no le gustaba. Steve Allen afirmó toda su vida que no fue irrespetuoso y que Elvis intervino en el gag y que pensaba que era gracioso.
Bien porque no se esperaban la reacción contraria de los fans o porque realmente estaban disgustados, Elvis y todos los componentes de su banda rechazaban el show. Scotty Moore, guitarrista de Elvis, dijo que todos estaban enfadados por el tratamiento que les habían dado y Elvis se refería a aquella noche como la actuación más ridícula de su carrera. Unos días más tarde en Memphis dijo:
"Saben, esa gente en Nueva York no van a cambiarme. Voy a mostraros esta noche quien es el veradadero Elvis".
Tras el show, esa misma noche, Elvis fue entrevistado en el show de
Hy Gardner
, con un aspecto a lo
James Dean
. Entrevistador y entrevistado parece que mantienen una conversación telefónica pero realmente están en la misma habitación.
"No creo que esté haciendo nada malo"
, dijo Elvis a Gardner.
"No veo como cualquier tipo de música podría ser una influencia mala para la gente. ¿Cómo el rock & roll podría hacer que alguien se rebelase contra sus padres?".
The Ed Sullivan Show
Por primera vez el show de Steve Allen había batido al show de
Ed Sullivan
en audiencia, así que por una cantidad sin precedentes, 50.000 dólares, Elvis fue contratado para actuar tres veces en el famoso show. Cuando Elvis Presley actuó por primera vez el 9 de septiembre de 1956, ya había ganado 4 discos de oro. Ed Sullivan estaba de baja a causa de un accidente de coche y Elvis fue presentado por
Charles Laughton
desde Nueva York. Elvis, a su vez, estaba en California rodando su primer filme "Love me Tender" y actuó cn el acompañamiento vocal de los
Jordanaires
. Se estima que entre 55 y 60 millones de americanos vieron el show en directo.
'Love Me Tender
'
Entre actuación y actuación en el show de Ed Sullivan, Elvis Presley volvió a su pueblo natal, Tupelo, para actuar el 26 de septiembre de 1956. De esa actuación ha quedado este testimonio filmado:
'Heart Break Hotel'
'Long Tall Sally
'
'Long Tall Sally'. Fragmento en Color
'I Was The One'
'I Want You, I Need You, I Love You'; 'I Got A Woman'
'Don't Be Cruel'
En su segunda actuación en el show de Ed Sullivan, el 28 de octubre de 1958, Elvis y Sullivan estaban en Nueva York en el mismo set televisivo. Se considera que esta es la mejor de las tres actuaciones de Elvis en este programa, estando más suelto, bromista y divertido, especialmente en su interpretación del 'Hound Dog'. Elvis entusiasmó al público femenino presente en el estudio que apenas deja oir la canción con su griterío.
Todavía habría una tercera actuación en el show de Ed Sullivan en enero de 1957. A esas alturas Elvis Presley ya no era una estrella de la música country, sino del rock & roll y había alcanzado el estrellato.
Fuentes:
(NOTA: Desde la edición original de este artículo han sido eliminados numerosos vídeos debido a reclamaciones de copyright. Aún así creemos que la edición actual sigue dando una idea de la dimensión del Elvis televisivo en 1956)