(Publicado en Soy Country, 26-11-09)
40º aniversario del programa de TV Sesame Street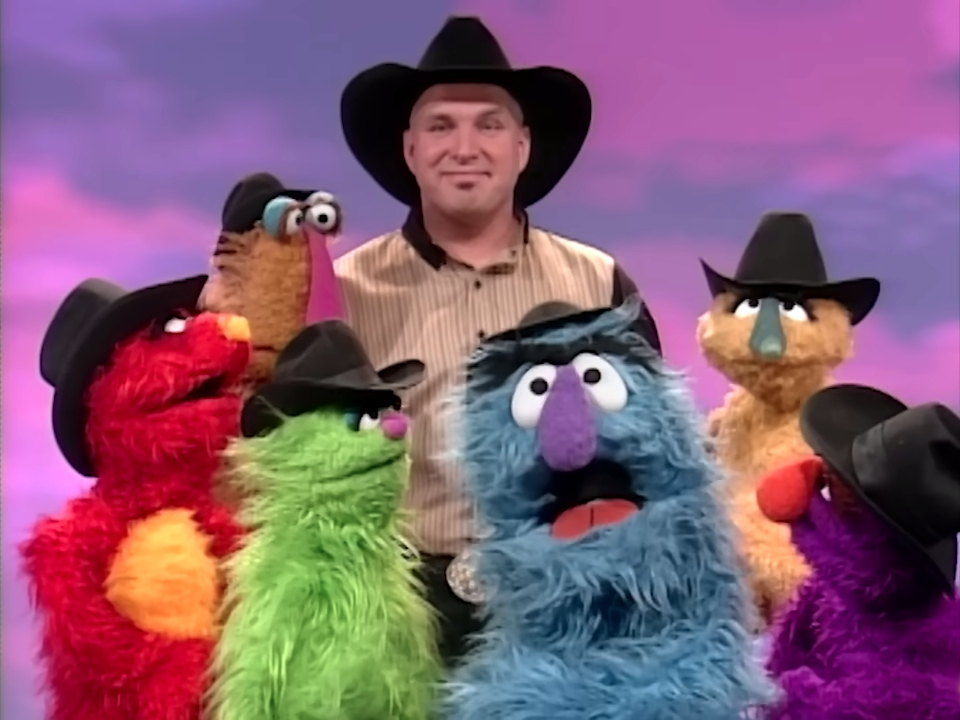 Seguimos celebrando aniversarios. Recientemente se cumplió el 40 cumpleaños del programa televisivo
Barrio Sésamo
(
Sesame Street
en países anglosajones y
Plaza Sésamo
en países latinoamericanos). Esta serie fue pionera en un nuevo concepto televisivo: un programa de entretenimiento educativo para niños en edad preescolar.
Su primera emisión tuvo lugar en Estados Unidos el 10 de noviembre de 1969 en la cadena pública NET (hoy PBS), siendo por tanto el programa más longevo para niños de toda la historia de la televisión.
Sus personajes más populares, con permiso del monstruo de las galletas, son sin duda, E
pi y Blas
en España,
Bert y Ernie
en Estados Unidos o Enrique y Beto en Latinoamérica. Guiñoles que en nuestra infancia nos enseñaron a contar, la diferencia entre cerca y lejos, arriba y abajo, los colores, las letras, los días de la semana y todas esas cosas que te hacen valerte en la vida. Estos entrañables personajes fueron creados por el gran mago de la factoría Sesame Street,
Jim Henson
que, además, ponía voces a algunos de los personajes más populares.
A partir de Sesame Street se generaron los famosos personajes de los
Muppets
(
Teleñecos
en España),
Piggy
,
Fozzie
,
Kermit
(
rana Gustavo
/
René
),
Statler y Waldorf
la entrañable pareja de ancianos que comentaba el show,
Gonzo
,
el Conde
y una legión de guiñoles de todos los tamaños y colores, imitando personas, animales, etc. Pero esta historia de los Muppets queda para otro capítulo del "apasionante" mundo country del guiñol…
El acierto de Sesame Street y de los Muppets fue incluir guiños de humor menos infantil que lograban que los padres vieran el programa con sus hijos. Otro logro fue hacer un programa multicultural adaptado a la realidad social norteamericana, para animar a los niños a darse cuenta de que hay gente de todas las formas, tamaños y colores, discapacitados, jóvenes, mayores, incluso en los últimos tiempos incluyeron un muñeco que se supone tiene VIH.
Además, Sesame Street se distingue por invitar a personajes populares de la sociedad, artistas, famosos, actores y cantantes. Estos personajes interactúan con los personajes del programa de carne y hueso o guiñoles y con los niños que suelen estar en el set televisivo.
Por supuesto, como parte de la realidad sociocultural americana la música country ha estado presente en Sesame Street en diversas ocasiones y han sido bastantes los artistas "country" que han pasado por la factoría Sesame:
Garth Brooks
,
Johnny Cash
,
Loretta Lynn
,
Randy Travis
,
Trisha Yearwood
,
Tanya Tucker
,
Crystal Gayle
,
Ray Charles
,
Faith Hill
,
Tim McGraw
… Nos han quedado unos cuantos testimonios de estas intervenciones y vamos a incluirlas en nuestra historia. En primer lugar Loretta Lynn, su hermana Crystal Gayle y Ray Charles.
Johnny Cash en Sesame Street
Johnny Cash era un gran amigo de los niños y lo demostró con sus actuaciones, su simpatía y su humor en Sesame Street y en el show de los Muppets. Recordemos,a demás, que Johnny Cash editó en 1975 un disco titulado "
The Johnny Cash Children´s Album
", uno de los temas Nasty Dan lo interpretó en Sesame Street. Rescatamos dos actuaciones del programa, en diferentes etapas, con cuatro canciones en total:
Sesame Country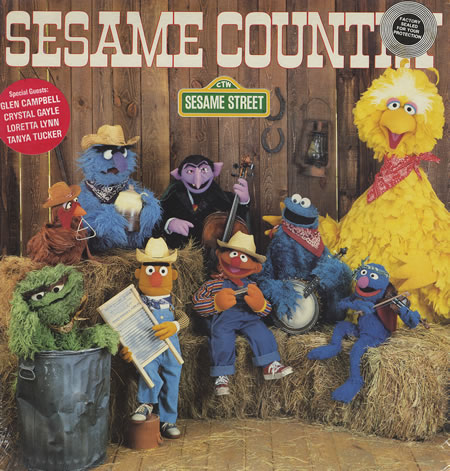 En 1981, Sesame Street da un salto cualitativo en lo que a música country se refiere y editó
"Sesame Country"
(LP que, por cierto, tengo en mi discografía, no me pregunteis por qué…).
El álbum incluía temas con Crystal Gayle, Loretta Lynn,
Glen Campbel
, Tanya Tucker y el gang de Sesame Street. Era un álbum divertido y entretenido y ganó un premio
Grammy
al mejor disco para niños.
El álbum fue reeditado en 1992 en cassette y CD y se aprovechó para incluir un tema más "Roll Over".
Cara A:
1. Sesame Jamboree - Big Bird, Cookie Monster, Grover, The Count, Ernie, Bert and Oscar the Grouch
2. Songs - Crystal Gayle and Big Bird
3. The Last Cookie Roundup - Cookie Monster
4. Keep on Smilin' - Glen Campbell and Oscar the Grouch
5. Count von Count's Continuous Country Cookin' Downhome Diner - The Count with Cookie Monster, Ernie, Grover, Herry Monster, Big Bird and Bert
Cara B:
1. Kin Folk - Ernie, Bert and Oscar the Grouch
2. Count on Me - Loretta Lynn and The Count
3. Takin' Turns - Big Bird, Grover, Oscar the Grouch, Ernie, The Count and Bert
4. You'll Never Take the Texas Out of Me - Tanya Tucker and Big Bird
5. Roll Over (CD only) - Cookie Monster, Herry Monster, Grover, Bert, Ernie, Oscar the Grouch, The Count and Big Bird
6. Sesame Jamboree (Reprise) - Big Bird, Oscar the Grouch, Grover, Cookie Monster, Bert, Ernie, The Count and Herry Monster

Kid´s Country Favorite Songs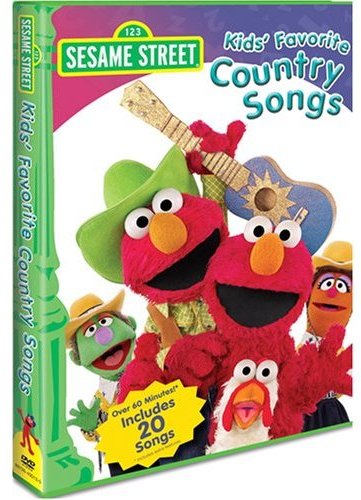 Los años pasaron y nuevas estrellas country fueron apareciendo en los episodios de Sesame Street, desde
Randy Travis
a
Martina McBride
, pasando por Garth Brooks,
Lee Ann Womack
,
John McEuen
(
Nitty Gritty Dirt Band
), etc.
En 2007 se editó un DVD titulado K
ids' Favorite Country Songs,
con
Elmo
como protagonista y su primo country, Elmer.
El DVD incluye una hora de música con 20 canciones country con temas de Lee Ann Womack, John McEuen,
John Popper,
Allison Krauss, LD Miller, Johnny Cash, Garth Brooks, Tim McGraw, Faith Hill y
Sugarland
.
En varios momentos del show se parodia al famoso programa de
Buck Owens
Hee Haw
, cambiando el burro por un pollo.
Temas
"Rootin' Tootin' Hootin' Hollerin' Jamboree" (written by Mark Radice)
"Oh! Susanna" with John McEuen
"Home on the Range" with John Popper and LD Miller
"Sesame Jamboree" with Allison Krauss and Union Station
"Froggy Went A Courtin'" arranged by Mark Radice
"Tall Tale" with Johnny Cash
"The Ballad of Casey McPhee"
"Telly's Triangle Dance" written by Mark Radice
"Happy and You Know It" arranged by Mark Radice
"Feelings That Are Real"
"Polly Wolly Doodle"/"Skip to My Lou"/"Farmer in the Dell" with Lee Ann Womack arranged by Mark Radice
"Rootin' Tootin' Hootin' Hollerin' Jamboree" with Lee Ann Womack written by Mark Radice editBonus Sketches
"Together, We'll Make Music" with Garth Brooks
"It's Funny"
"The Dirtiest Town in the West"
"It's Zydeco"
"Take a Turn" with Faith Hill and Tim McGraw
"I'm a Real Cowboy"
"The Ballad of Slippery Slim"
"I Make Music"
Añadimos, finalmente, algunos videos de un jovencísimo Randy Travis, un dúo de Faith Hill y Tim McGraw que suena a country, un pequeño sketch de Alison Krauss y finalmente un video homenaje a Sesame Street en el que salen Trisha Yearwood y Garth Brooks.
Fuentes:
Sesame Street
Wikipedia
Sesame Country
Kid´s Favorite Songs