El secreto encanto del revival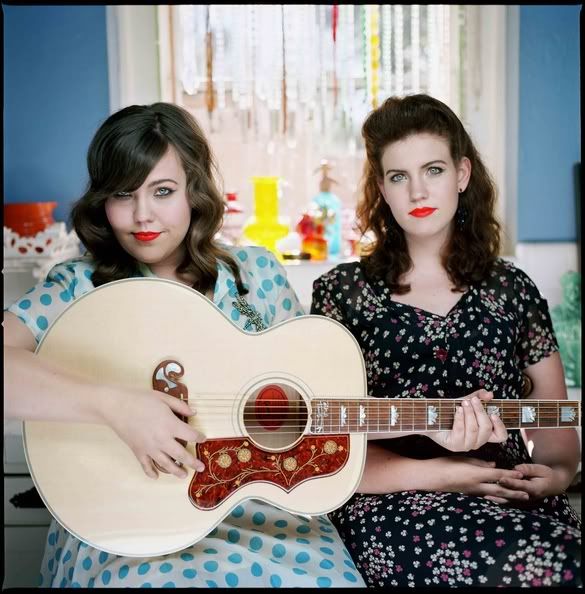 Se acerca la gira europea de las Secret Sisters que, como sucede frecuentemente, en el caso de artistas country y americana, no recalan en nuestro país. Pero en este caso si que se se dan las circunstancias apropiadas de notoriedad musical para que algún promotor hubiera manifestado interés en este par de hermanas de Muscle Shoals, Alabama, producidas ejecutivamente por T Bone Burnett. No ha sido así y finalmente los ingleses, franceses, belgas y holandeses de turno disfrutarán con su armonías. Otra ocasión perdida y van unas cuantas.
Actualmente hablar de T Bone Burnett es hablar de uno de los mayores gurús musicales country y de raíces que existen. Desde la costa oeste, en Los Ángeles, todos los proyectos en los que interviene se caracterizan: por su fidelidad a las raíces y a la música original americana, por el pulido brillo vintage de sus acabados, por su impecable y elaborada producción, por las fantásticas selecciones musicales que nos describen a una persona con conocimientos profundos de la música country. Recordamos, por ejemplo, las impresionantes bandas sonoras de "Cold Mountain", "Oh Brother!" o "Crazy Heart" merecedora de un Oscar con 'The Weary Kind' interpretada por Ryan Bingham o el reciente trabajo con Gregg Allman con su "Low Country Blues". Compositor, músico... T. Bone Burnett es garantía de calidad para cualquier artista. Y las hermanas Laura y Lydia Rogers, The Secret Sisters no son una excepción. En su disco de debut T Bone ha participado como productor ejecutivo (la producción ha corrido a cargo de Dave Cobb, productor de Waylon Jennings o Jamey Johnson) y como padrino público del nuevo grupo.
A las hermanas Rogers, de Alabama, les viene de familia, sus abuelos y sus hermanos formaron parte de The Happy Valley Boys. Comenzaron actuando en picnics familiares donde tocaban temas de los Everly Brothers o Doc Watson, en la Iglesia de Cristo en su congregación en Alabama. Sorprendentemente nunca consideraron que pudieran dar el salto a la profesionalidad. Pero Laura se enteró de una audición en Nashville en la que buscaban nuevos talentos y decidió probar fortuna. Laura cantó 'Same Old You' de Brandi Carlile. No sabía si lo había hecho bien.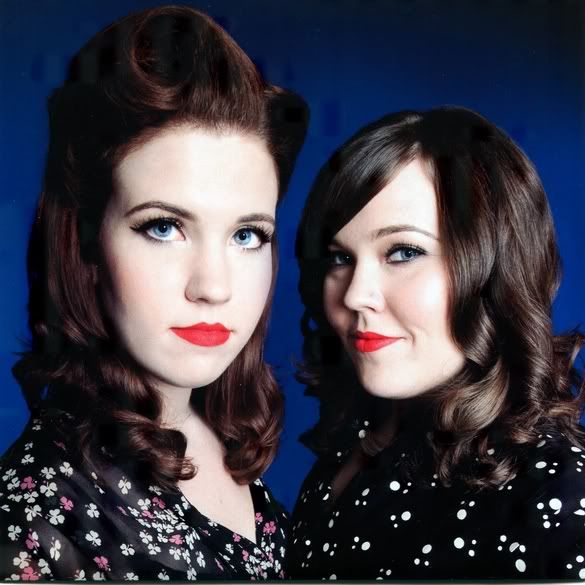 Lydia y Laura Rogers, The Secret Sisters
Cuando llegó a casa los responsables de la audición le pidieron que volviera. Según Cobb, estaban buscando algo diferente, "pero cuando oí a Laura quedé impresionado. No había odio nada igual, al menos en persona. Había algo tan inocente en su estilo, a la manera de los años 40 y 50. Tan claro y clásico. Cuando nos dijo que tenía una hermana, nos miramos unos a otros sin creérnoslo".
Lydia llegó más tarde desde Alabama y les pidieron que cantasen juntas: las Secret Sisters habían nacido. En cuestión de unos días las chicas volaron a Los Ángeles para grabar un par de demos que interesaron a varias compañías. Finalmente Universal Republic de T Bone Burnett les ofreció un contrato discográfico.
Fueron precisamente el amor y el respeto por la música y por las armonías lo que primero llamó la atención de T Bone Burnett. Tras escuchar a Laura y a Lydia cantar juntas dijo: "Escuchando a las Secret Sisters, escuchas en sus voces un sonido que es intemporal del momento. Escuchas la historia de la música de la América rural desde los años 20 y una reverencia por cada género musical que ha producido este país. la música popular requiere la absoluta honestidad de las Secret Sisters y estoy encantado de estar involucrado en presentarlas al mundo". El secreto encanto del revival.

Las Secret Sisters siguen la rica tradicional vocal familiar de la música country norteamericana, desde las hemanas Carter a las Forrester Sisters, las Mc Carters o las bluegrasseras Larkins.




"Las chicas poseen esa rara cualidad de convertir en mágico exactamente lo que les sale. No hicimos nada especial más que meter la banda en el estudio", dijo Cobb. Entre los músicos algunos de leyenda como el pedal steel Robbie Turner o Hargus Pig Robbins. Así que al final grabaron una serie de tesoros musicales y un par de excelentes temas escritas por Laura: el sesentero 'Waste The Day' y el placentero 'Tennessee Me'.


De alguna manera toda la música que habían escuchado desde niñas volvió a revivir en el estudio. Pero una nueva sorpresa digna de T Bone Burnett aguardaba a las Secret Sisters. El álbum fue grabado como hubiera sido grabado en los años 50. Sin computadoras, ni equipo digital, con micrófonos vintage para captar la esencia de la belleza vocal de las hermanas y el mismo tipo de cinta utilizado hace 50 años para capturar esa belleza. Algunas canciones se grabaron a la primera. En dos semanas el disco estaba terminado. Con joyas como 'Why Don't Ya Love Me?' y 'House of Gold' de Hank Williams o 'Why Baby Why' de George Jones. Además, la alegría trotona del freight train del sonido Bakersfield de Buck Owens también está presente en 'My Heart Skips a Bit', así como un par de temas tradicionales actualizados: 'All About You' y 'Do You Love an Apple'.




Y como siempre en el caso de T Bone, tesoros perdidos, como 'The One I Love Is Gone', un viejo tema bluesie de Bill Monroe que escribió pero nunca grabó, hasta que en los 60 fue grabado por Hazel Dickens & Alice Gerrard.




Las Secret Sisters también tienen tiempo para versionar con maestría piezas del acerbo cultural de siglo XX como 'Something Stupid' de Frank y Nancy Sinatra (1967). O la encantadora versión de 'I´ve Got a Feeling' de una obscura artista: Nancy Baron.
En total 11 canciones que evocan con la libertad del sonido indie la autentica pureza perdida de la música original americana.
"He estado creando música durante más de 40 años y el álbum de las Secret Sisters es lo más cercano a lo puro que existe"
dijo T Bone Burnett.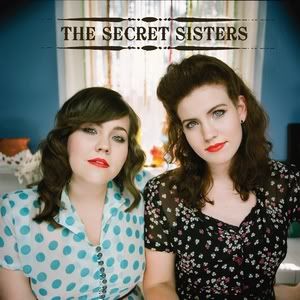 The Secret Sisters
01. Tennessee Me
02. Why Baby Why
03. One I Love Is Gone
04. My Heart Skips a Beat
05. Something Stupid
06. I've Got a Feeling - (featuring Dean Parks)
07. Do You Love an Apple
08. All About You
09. Waste the Day
10. Why Don't You Love Me
11. House of Gold - (featuring Rob Arthur)
Fuente:
The Secret Sisters