Otros lo intentan con un horizonte comercial y el resto nunca lo consigue.
Por Alberto García. Cuenca.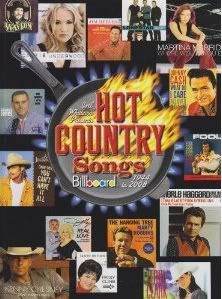 Es muy interesante comparar listas Billboard, "Country music", de hace cincuenta o sesenta años con las actuales. El simple cotejo nos informa que aquellas fechas no sólo cimentaron la especialidad, también se conformaban con nombres que luego han resultado intemporales y que establecieron unas formas que ahora han resultado tergiversadas.
Bien es cierto que debemos ser partidarios de que nuevas personas que se interesan por el sonido que nos ocupa, accedan a él a través de artistas con evidente aire comercial. Lo importante es que la curiosidad inicial se traduzca en apego a la esencia, a lo auténtico, pero he comprobado que no ocurre así, que dar ese paso precisa constancia y pocos están dispuestos a la molestia. No existe gran disposición a investigar en la historia.
Aquellas décadas nos dejaron vocalistas, instrumentistas, compositores y canciones a las que con frecuencia recurrimos. Estas son fácilmente reconocibles y debemos preguntarnos si ocurre lo mismo con las creaciones de fechas recientes. Siguen con nosotros 'El Paso', 'North to Alaska', 'Walk on By', 'The Blizzard', 'Jambalaya (On The Bayou)', 'She Thinks I Still Care' y tantas trascendentes melodías. Ahora, analicemos si una mayoría de hits en listas actuales, algunos con permanencia de seis meses en el apartado de canciones y hasta con tres años en el de álbumes del disco de procedencia, van a dejar huella en la canción vaquera y podremos recordar sus títulos.



Si analizamos el apartado de vocalistas, el mayor protagonismo del momento no se lo están llevando los nombres que habían conectado con los ilustres en las décadas ochenta y noventa, un número escaso, porque son cantantes que se iniciaron a partir de 1.995 los que acaparan el 94% entre los primeros cincuenta de Billboard. La migaja del 6% restante queda para tres maestros con presencia discográfica actual y repetida. Yo creo que, por inercia, en años recientes siempre entran los mismos, poperos que sólo rozan tangencialmente el country y que además se incluyen para los Grammy con varias nominaciones. ¿Porqué nunca llegan a clasificaciones notables honky tonkers?. ¿Qué razones existen para excluir a los tejanos que tan excelente ejemplo nos están dando con su ortodoxia?. Cualquier neófito que quiera conocer la "country music" real, difícil lo tiene si se fía de listas oficiales.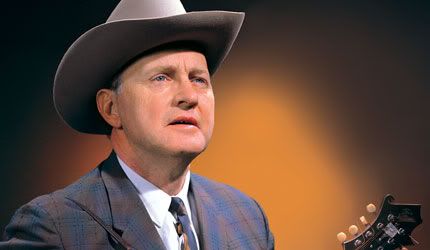 Mi reflexión se obliga a aportar solución. Y creo que la alternativa clara a parte de ese 94% se encuentra en el bluegrass. Esta rama nacida en 1.945 y que nos enseñó el padre, Bill Monroe, no se ha anquilosado y resulta confortante encontrar, ahora mismo, solistas y grupos que renuevan con agilidad el estilo y además atienden de forma espectacular al "gospel", lo que podemos aprovechar para saber que no sólo son los conjuntos de color quienes entienden tal forma de espiritual, como siempre se ha pensado.
También los blancos y sus respaldos instrumentales de altura no desmerecen de aquellos y la mandolina, el fiddle, el banjo y la guitarra son complementos que se desvelan necesarios para conformar excelentes composiciones que tienen como protagonista al Sumo Hacedor. Es un terreno apasionante sobre el que seguiremos escribiendo, porque, ¿seguro que conocemos al enorme dúo Gibson Brothers o la voz de Junior Sisk al frente de Rambler´s Choice?. Una explicación sobre ello no nos vendrá mal.