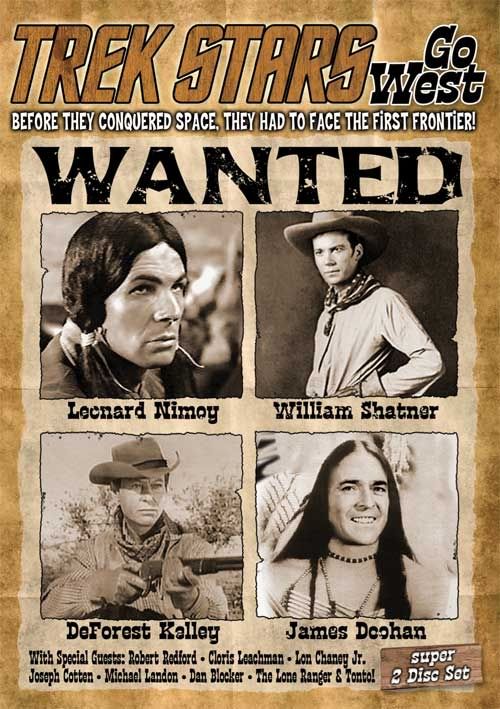 Si hay una serie televisiva de ciencia ficción mítica y legendaria esa es Strak Trek. Creada por Gene Roddenberry, fue emitida originalmente entre los años 1966 y 1969 y, con sólo 3 temporadas, dio lugar a toda una franquicia de secuelas y películas que recreaban un universo fantástico lleno de paradojas, saltos cuánticos y encuentros con seres alienígenas, curiosamente bastante similares a nosotros por lo general.
La diferencia con respecto a la ciencia ficción catastrofista de los años 50 y, posiblemente, parte de su éxito, era su filosofía humanista, pacifista e integradora de razas y naciones más conectada con las revoluciones sociales de los años 60, derechos humanos, segregación racial, etc. De hecho la tripulación de la Enterprise estaba formada por caucasianos, asiáticos, afroamericanos y el peculiar vulcaniano, mister Spok interpretado por Leonard Nimoy, que también hizo sus pinitos en la música.
Desde entonces se han rodado 11 películas, la más reciente una precuela: Star Trek (2009), se han creado miles de objetos de merchandising, docenas de videojuegos, se han escrito cientos de novelas y se han rodado otras 5 series que albergan, en total, cientos de capítulos de diferentes eras de la denominada Federación de Planetas: The Animated Series (1973–1974), The Next Generation (1987–1994), Deep Space Nine (1993–1999), Voyager (1995–2001) y Enterprise (2001–2005).

Star Trek. The Original Series. Spectre of The Gun (Espectros, 1968).

Algunos de los principales protagonistas de la serie original, como William Shatner (el capitán Kirk), DeForest Kelley (su fiel amigo el popular médico Leonard "Bones" McCoy) o James Doohan (el jefe de ingenieros Montgomery "Scotty" Scott) habían participado en películas y series western con anterioridad pero seguramente no pensaron que el futuro viajarían al lejano y salvaje Oeste para enfrentarse con sus propios fantasmas en una era en la que el que disparaba más rápido era el que se llevaba el gato al agua.

En el episodio 'Spectre of The Gun' (1968), por haber traspasado las fronteras de los melcotianos -seres con increíbles capacidades telepáticas-, son condenados a revivir el duelo de OK Corral, en Tombstone. De nuevo el Capitán Kirk y sus chicos tendrán que superar sus temores e instintos más básicos para escapar de la trampa mental tendida por estos seres. La actitud pacifista de Kirk hace cambiar de idea a los melcotianos que abren sus fronteras a la Federación
Star Trek. The Next Generation. A Fistfull of Datas (Un Puñado de Datas, 1992)
Tras las Original Series, The Next Generation (La Siguiente Generación) marcó una nueva era en la ciencia ficción que revitalizó, amplió y actualizó el concepto trekkie del universo, con nuevos actores, capítulos, gadgets y modernos efectos. Dada la longitud de la nueva serie, 7 exitosas temporadas, hubo tiempo para volver al Oeste con los nuevos actores protagonistas de la serie: Sir Patrick Stewart (el capitán
Jean-Lucard), Jonathan Frakes
(William Riker, el primer oficial), Brent Spiner
(el segundo oficial, el androide Data), Marina Sirtis
(como la consejera Deanna Troi), Michael Dorn (como el oficial klingon Worf) o LeVar Burton (como el jefe de ingenieros Geordi La Forge).
En el capítulo 'A Fistfull of Datas', el ingeniero jefe La Forge al hurgar en los circuitos de Data para hacer un back up de la memoria de la nave Enterprise, la fastidia y parte de sus archivos son reemplazados por archivos del oeste americano del siglo XIX. Para empeorar las cosas la holocubierta donde están el klingon Worf y su hijo Alexander pasando un buen rato en un poblado del Oeste se vuelve loca y reproduce una banda de Datas maleantes que pretenden aniquilarles al más puro estilo pistolero. Worf tiene que utilizar todo su ingenio tecnológico para escapar de esta situación
Así es como una de las franquicias más famosas de la ciencia ficción recrea el mundo del Oeste, pero con sus propios códigos y tecnología. Sin duda una experiencia curiosa.