Grandes sellos discográficos de auténtica música country y honky tonk
Por José Mª Cuenca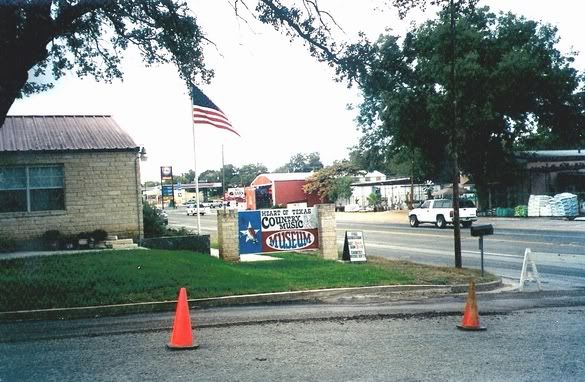 Dentro del panorama actual de la Música Country en USA y teniendo en cuenta que la industria de Nashville, cada vez está más alejada del auténtico sonido Country es reconfortante encontrarnos con sellos independientes, la mayoría en el gran estado de Texas que abanderan y se dedican a preservar el genuíno sonido Country.
En este artículo comenzaremos con el sello Heart Of Texas Records, radicado en la pequeña ciudad de Central Texas llamada Brady, la cual tuve el placer de visitar en el año 2005 en un viaje inolvidable por aquellas tierras tan lejanas pero próximas en mi espíritu de aficionado.
Desde sus comienzos hace aproximadamente 10 años, Heart Of Texas ha incluido en su nómina a artistas veteranos ya reconocidos como Frankie Miller, Leona Williams, Floyd Tillman, Dave Kirby, Darrell McCall, Tony Booth etc, hasta nuevos valores que cuadran perfectamente con la filosofía y buen hacer dentro del Country y Honky Tonk tradicional, buenos ejemplos son Justin Treviño, Amber Digby, Landon Dodd, Frank Torres y Ron Williams (hijo de Leona Williams, aparece en el vídeo a continuación), por citar sólo unos pocos de su amplio catálogo. Esta lista de verdaderos tradicionalistas han conseguido llevar el auténtico Country no sólo a todo los USA, si no también a Europa, Australia, Japón, etc.
Complementando a esta discográfica y también en Brady, nos encontramos con el Heart of Texas Country Museum (primera foto) una valiosa joya de memorabilia Country que todo buen aficionado debería visitar si alguna vez visita Texas.
Además, la Emisora principal de la ciudad la KNEL Station, compagina Country actual y Clásico. Quien pueda y no duerma mucho puede escuchar su programa Listen to Hillbilly Hits Radio Show los Jueves y Sábados de 18 a 22 h. (eso si, 8 horas más en España), donde su DJ, Tracy Pitcox (en la foto de la izquierda con Loretta Lynn) no defrauda en cuanto a programación de Country Clásico se refiere.
En siguientes artículos iré mencionando otros sellos también consagrados a preservar el sonido real de nuestra querida Música Country.