Por Antón García-Fernández. Memphis, Tennessee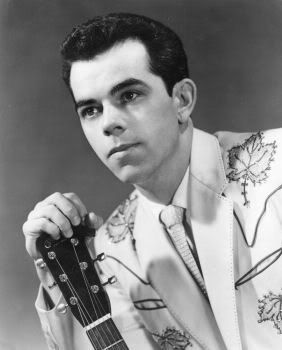 Quienes todavía recuerdan hoy a Roy Drusky se suelen referir a él como "el Perry Como del country". Y, en efecto, su voz clara y suave, más cercana a la de un crooner que a la de un cantante hillbilly al uso, le aseguró el éxito en los años 60, la época dorada del Nashville Sound.
Su estilo es claramente deudor de leyendas que le precedieron, como Eddy Arnold, George Morgan o Jim Reeves, quienes allanaron el terreno para el triunfo de ese sonido de Nashville dominado por los arreglos orquestales con sabor a pop y aderezado con los coros de los Jordanaires y las Anita Kerr Singers que muchos puristas fueron reacios a considerar country.
Al igual que Jim Reeves o Roy Acuff, Roy Drusky—nacido en Atlanta en 1930—mostró más interés inicialmente por el béisbol que por la música, a pesar de los esfuerzos de su madre por enseñarle a tocar el órgano. No obstante, tras ser rechazado por los Cleveland Indians, Drusky comprendió que su futuro estaba en el country y decidió cambiar bate y pelota por una guitarra. Con su primera banda, los Southern Ranch Boys, comenzó a hacerse un nombre por los clubes de Decatur y sus alrededores, y el éxito local de su single 'Such a Fool' en 1953 le valió un contrato con la todopoderosa Columbia Records.

'Such a Fool'



Su siguiente paso fue mudarse a Minneapolis, donde consiguió un programa de radio e inició una serie de apariciones en el prestigioso Flame Club que acrecentaron su popularidad. El empujón definitivo se lo proporcionó Faron Young al grabar 'Alone with You', tema compuesto por Drusky que se convirtió en el mayor éxito de la carrera de Young en 1958, manteniéndose durante trece semanas en el número uno de las listas country.



Drusky no tardó mucho en establecerse en Nashville, que florecía entonces como meca del country en un momento en el que el rock'n'roll amenazaba seriamente la integridad de la música vaquera. Productores como Owen Bradley y Chet Atkins comenzaban ya a eliminar los elementos más rústicos del country—a saber, la steel guitar, el violín y las voces demasiado nasalizadas—sustituyéndolos por cuerdas y coros que diluían la línea que separaba al country del pop. En este contexto, la voz de Drusky era indudablemente perfecta.
Los sesenta fueron su década de mayor gloria: ya en 1960 colocó dos magníficas baladas honky tonk, 'Another' y 'Anymore' (esta última compuesta junto a Vic McAlpin) en el Top 5, y continuaría visitando regularmente las listas hasta 1970 con temas ya clásicos como 'Three Hearts in a Tangle', 'I Can't Tell My Heart That' (a dúo con Kitty Wells) o 'Second Hand Rose'.
Otro dueto, 'Yes, Mr. Peters', interpretado junto a Priscilla Mitchell, supuso su único número uno: la canción estuvo en lo más alto durante dos semanas en 1965 y todavía es la pieza con la que hoy en día el público asocia a Drusky.

'Yes, Mr. Peters'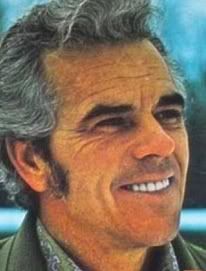 A su éxito discográfico hay que añadir una breve carrera como actor—participó en tres películas—y su labor como productor, que inició a finales de los sesenta, precisamente coincidiendo con un ligero descenso de su popularidad como cantante. Y es que el Nashville Sound fue perdiendo su hegemonía con la aparición en la escena country del movimiento outlaw capitaneado por Waylon Jennings y Willie Nelson en los años setenta.
Tras 'Long, Long Texas Road', que alcanzó el Top 5 en 1970, Drusky no volverá a aparecer en las listas, por lo que prefirió concentrarse en componer y en producir a otros artistas. Poco más supimos de él durante los años ochenta; sus últimas grabaciones, todas ellas de carácter religioso, datan de principios de los noventa, cuando, tras abrazar la fe de la Iglesia Adventista del Séptimo Día, protagonizó una suerte de comeback poco publicitado como cantante de country-gospel.
'Long, Long Texas Road'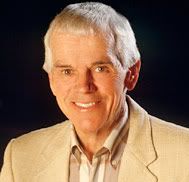 Su muerte, acaecida el 24 de septiembre de 2004 a la edad de 74 años, deja al mundo del country sin una de las más bellas voces surgidas en la época dorada del countrypolitan. A pesar del relativo olvido en el que había caído en los últimos años de su vida, Roy Drusky fue miembro del Grand Ole Opry durante 46 años, y su última aparición en directo en el programa tuvo lugar en junio de 2003.
Poco material de Drusky hay disponible en formato CD: sería interesante y deseable que algún sello discográfico se decidiese a reeditar sus viejas grabaciones, poniendo así su grano de arena para devolver a un magnífico intérprete al lugar que verdaderamente le corresponde dentro de la historia de la música country.
Fuente:
Barry McCloud. Definitive Country: The Ultimate Encyclopedia of Country Music and Its Performers. Perigee Trade, 1995.