Un trabajo genial
Por Alberto García, Cuenca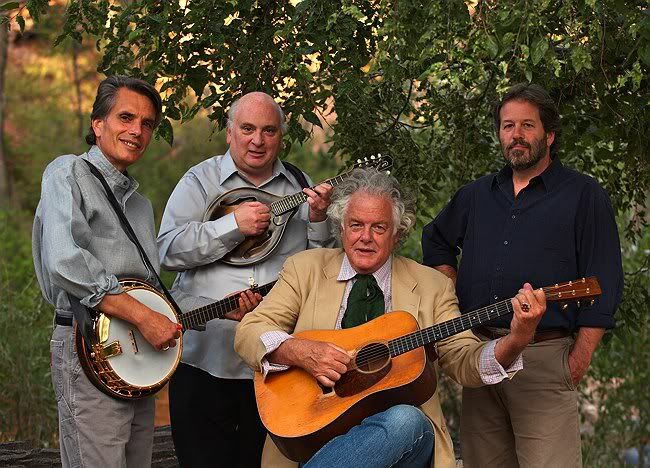 Hace años, los seguidores del bluegrass lamentaron que uno de sus artistas fundamentales se fuera a otros estilos. Hoy, lo que celebran, es el retorno del hijo pródigo, Peter Rowan, nacido en Wayland, Massachusetts.
Desde joven quedó sorprendido por la música de Elvis Presley y formó una banda de rockabilly que tocaba con influencias de Buddy Holly. No menos por el blues de Eric von Schmidt y el folk de Joan Baez. En sus primeros pasos musicales fue este último estilo el que interpretó, sin olvidar el old time. Sin embargo, nunca se despegó del bluegrass con su escucha del repertorio de Stanley Brothers, Country Gentlemen y Bill Monroe, a cuya banda se incorporó durante el período marzo de 1965 a febrero de 1.967.
En su permanente inquietud, Rowan vuelve a California y junto a David Grisman, Clarence White y Bill Keith conforman "Muleskinner". Al poco tiempo, se une a Vassar Clements en fiddle y Jerry García, banjista de Grateful Dead y graban tres notables discos, entre los que destaca "Land Of The Navajo", que incluye tres composiciones suyas.


En 1983 sale al mercado su magnífico "Walls Of Time", en el que colaboran activamente Sam Bush, mandolina, Jerry Douglas, dobro y el bajista Roy Husky Jr. En 2006 produce su genérico título "Crucial Country", grabación en vivo en el Telluride con Victor Krauss en el bajo, Kester Smith, percusión y el batería Larry Atamanuik, así como Douglas y Bush. Magnífico disco con diez temas, nueve compuestos por Peter.
Previo al anterior "Crucial Country", es destacable la colaboración con Don Edwards en el título "High Lonesome Cowboy", que incluye a un ramillete de maestros de la talla de los guitarras Norman Blake y su hermana Nancy; Bryn Bright, bajo; Billy Bright, mandolina y Tony Rice, banjo. La asociación con Don Edwards, un auténtico amante de la reserva musical del cow boy, se hace notar en este compacto del año 2002.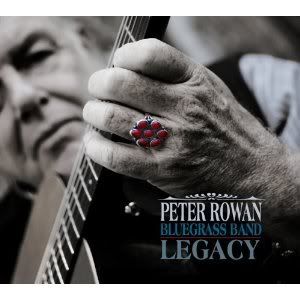 Nos centramos ahora en su última obra, aparecida en el mercado norteamericano a fin del pasado año, bajo el título "Legacy", intérprete, Peter Rowan Bluegrass Band, trece temas, diez compuestos por el propio Rowan, grupo formado por el citado líder, guitarra; Jody Stecher, mandolina; Paul Knight , bajo y el banjo de Keith Little.
Destacable la experiencia de estos instrumentistas que consiguen un sonido espectacular y con un tema, 'Catfish Blues', arreglo de Jody Stecher, notable músico que aparece en dos discos al lado de Kate Brislin, el último de título "Return", en el mercado a mediados de 2010.


En "Legacy", colaboran Del McCoury y Ricky Skaggs: 'God´s Own Child', un clásico bluegrass. Sin embargo, canciones como 'So Good' – que recoge la presencia de Gillian Welch y Dave Rawlings - o 'The Night Prayer' tienen un tono más comercial, con procedencia ligeramente popera, pero en cualquier caso no dejan de ser magníficas creaciones.
'The Night Prayer'



Tanto 'Jailer Jailer' como 'The Family Demon' que abren el disco, son dos números de raíz blues:




'Father, Mother' un profundo relato de despedida al cabeza de familia, un lento tema que hace meditar.



'Let Me Walk Lord By Your Side' es número gospel con protagonismo de Keith Little como líder vocal.



'Lord Hamilton´s Yearling', único exclusivo instrumental del disco tiene la colaboración del maestro que nos visitó hace cinco años, Tim O´Brien, un hombre que toca cuanto le pongan entre manos y de forma excelente.
Con la producción de Alison Brown, esa banjista de gran olfato bluegrass, "Legacy" es una extraordinaria y completa obra que evidencia la clase de Peter Rowan y nosotros debemos celebrarlo.