Por Hanny Haakman, Barcelona
A los 85 años y después de una larga lucha contra una enfermedad de corazón Ferlin Husky nos ha dejado.
Ferlin nació el 3 de diciembre de 1925 en un rancho cerca de Flat River, Missouri y a temprana edad aprendió a tocar la guitarra. Se enlistó en la Marina Mercante durante la Segunda Guerra Mundial, luchó en la batalla de Cherburgo y solía actuar para sus compañeros.
Al volver de la guerra se mudó a California trabajando como D.J. en Bakersfield . Tocó el bajo para Big Jim de Noone y el fiddler Fred McMurray. Al conseguir un contrato con 4 Star Records decidieron ir a Salinas donde empezó a grabar discos con el nombre de Terry Preston, siendo su primer disco "Remembrance of Franklin D/Ozark Waltz", pensando que sería más comercial que su verdadero nombre, que encontró demasiado "rural". Pero el éxito aún se haría esperar. En Salinas conoció a Smiley Burnette y Gene Autry. Burnette se llevaba a Ferlin en sus giras como telonero.
Durante un año y medio salió con Burnette en el programa de éste en la KXLW St. Louis. En 1951 firmó con Capitol Records gracias a la ayuda de Cliffie Stone que entonces era el manager de 'Tennessee' Ernie Ford. Smokey Rogers escribió la canción 'Gone' para Ferlin, convencido que sería un hit, pero no lo fue y Smokey dejó de escribir canciones hasta que 'Gone' se convirtiera en un hit, cosa que ocurrió en 1957, pero ya figurando el nombre de Ferlin Husky en lugar de Terry Preston y la canción se mantuvo en el puesto nº1 durante 10 semanas.
En 1953, a raíz de la muerte de Hank Williams, se le solicitó hacer un single tributo a Hank y él y Tommy Collins escribieron 'Hank's Song' que grabaría con el nombre de Ferlin Huskey y aunque no fuera un gran éxito, sí despertó bastante interés por lo que ya empezó a usar su propio nombre.
También en este año tiene su primer éxito en las listas, un dueto con Jean Shepard, 'A Dear John Letter', que se mantuvo en el primer puesto durante 5 semanas y tuvo su secuela en 'Forgive Me John'
'Forgive Me John'
En 1955 se volvería a encontrar con el éxito gracias a 'I Feel Better All Over':
Ferlin ahora empieza a desarrollar un alter ego, Simon Crum, (inspirado por un vecino que tenía en Missouri, Simon Crump), que se encarga de la parte cómica, a ratos con dejes filosóficos:
Y con quien también conoce el éxito 'Country Music Is Here To Stay':
Siempre en pie de guerra con su nombre, su último éxito del año sería 'I'll Baby Sit With You', pero ya deletreando su apellido como Husky en lugar de Huskey.

En 1957 saldría su disco 'Gone', que como ya se mencionó, esta vez y en versión remasterizada sería un gran éxito, proporcionándole un disco de oro. También en este año sale 'Wings of a Dove', canción con la que siempre se le asociaría
Ferlin también era parte active en la creación del sonido Bakersfield y Merle Haggard en su día dijo de Ferlin: "Había muchos años en los que nadie en el negocio podía seguir a Ferlin Husky. Era el gran "no-va-más" del momento. Un gran entertainer."


En 1957 empezó su carrera como actor a través del programa de televisión "KraftTV Theatre", tuvo un papel en la película de Alan Freed: "Mr. Rock & Roll" y llegó a actuar en más de 18 películas, incluidas "Hillbillies in a Haunted House", "Country Music Holiday" y "Forty Acre Feud". El cantante ha actuado al lado de Henry Fonda, Mamie Van Doren, Glenn Ford y John Carradine. Recibió su estrella en el Hollywood Walk of Fame en 1960.
En Julio de 1954 había entrado como miembro en el Grand Ole Opry, saliendo en 1964 con varios artistas más por no poder cumplir la norma de hacer los 26 shows por año que el Opry exigía entonces como agradecimiento de ser miembros.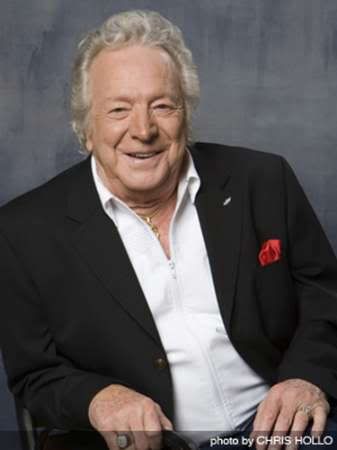 En 1977 dejó las giras para someterse a una operación de corazón, gozando otra vez de popularidad al volver a iniciar las giras. Durante muchos años ha tenido problemas de corazón y sus entradas y salidas del hospital por su enfermedad eran frecuentes.
En 2010 fue admitido como miembro del Country Music Hall of Fame and Museum, junto a Jimmy Dean, Billy Sherrill y Don Williams. En enero 2011 se le ofreció un homenaje en West St.Francois County High School en Leadwood, Missouri con cantantes locales interpretando sus éxitos.
Ferlín deja cinco hijas, 2 hijos y varios nietos.
Como nota personal quiero añadir que Ferlin Husky, Jean Shepard y su 'Dear John Letter' fueron mi primer encuentro con la música country. Creo que la tristeza que sabía poner en su voz cuando así lo requería la canción, no ha sido superada por nadie.
Gracias por la música. Descansa en Paz.