En el Show de Harry Newman (1982)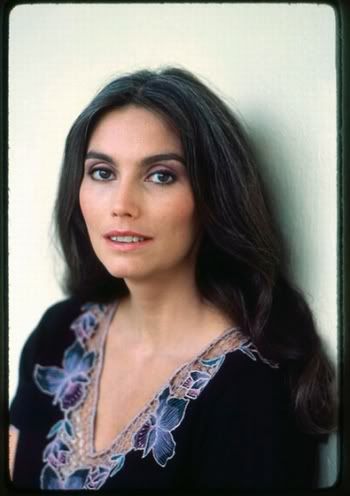 Hoy traemos a escountry.com una joya rescatada de nuestros archivos personales que hemos creído oportuno recuperar. Se trata de una entrevista realizada en 1982 a Emmylou Harris, leyenda de la música country y miembro del Country Music Hall of Fame. El periodista es Harry Newman, uno de los mejores periodistas de country norteamericanos que en esa época trabajaba para la radio de las fuerzas aéreas norteamericanas. Cada día realizaba un show en el que pinchaba la mejor música country del momento y en el que tenía acceso a estrellas musicales como Emmylou Harris, Tom Jones o Crystal Gayle, por poner algunos ejemplos.
Pero, ¿qué pasaba en la carrera artística de Emmylou Harris en 1982?. Los primeros años 80 fueron una etapa de transición para Emmylou desde el country hacia la naciente música 'americana'.
La musa de Gram Parsoms, que había aprendido de su mentor, el nuevo rumbo que debía tomar la música americana original, había eclosionado a mediados de los años 70, en plena fiebre outlaw texana, con una vuelta a las raíces de la música country, con sonidos acústicos, con influencias musicales ligadas a la tierra de sus antepasados como los Louvin Brothers o a pasados alternativos del country como el sonido Bakersfield de Buck Owens, con álbumes sublimes como "Pieces In The Sky" y "Elite Hotel" (1975), "Luxury Liner" (1977), "Quarter Moon In A Ten Cent Town" (1978), "Blue Kentucky Girl" (1979) y la joya de la corona de influencia bluegrass: "Roses In The Snow" (1980). Realmente estamos ante una artista adelantada a su tiempo claramente precursora del movimiento del nuevo tradicionalismo de mediados de los años 80 y principios de los 90.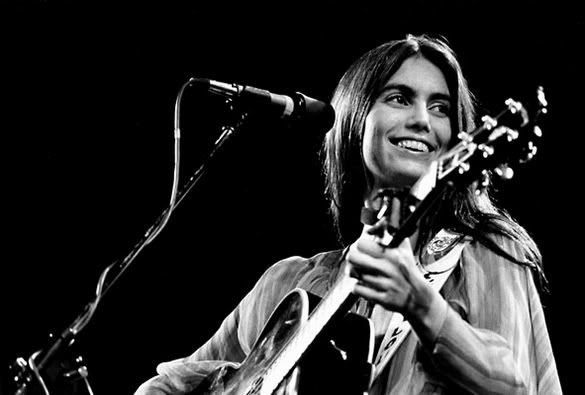 Emmylou Harris nació en Birmingham, Alabama en 1947. Por eso, en la entrevista que nos ocupa hoy Harry Newman, le llama "The Birmingham Beauty" (la belleza de Alabama). Y realmente lo era. Una belleza serena que con su voz pristina, angelical y pura destilaba las más hermosas esencias de la música country. Pocas artistas han reunido en su voz y en su serena presencia, la calidad y las cualidades de Emmylou Harris.
Emmylou era hija de un militar de carrera llamado Walter Harris y de su mujer, Eugenia. Walter era oficial de carrera y miembro del Cuerpo de Marines. Durante su servicio en la guerra de Corea fue capturado y estuvo como prisionero de guerra durante 10 meses. Emmylou pasó su juventud entre Carolina del Norte y Woodbridge, Virginia. Sus primera influencias fueron Pete Seeger, Bob Dylan y Joan Baez. Emmylou comenzó tocando como parte de un trío con Gerry Mule y Tom Guidera.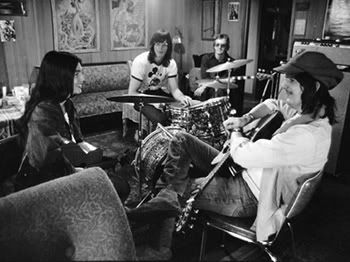 Pero en 1971, Chris Hillman de los Flying Burrito Brothers y ex Byrds le vio en concierto, quedó impresionado y se la recomendó a otro exByrds Gram Parsons, el gran héroe de la música cósmica americana, que estaba trabajando en su primer álbum en solitario: "G.P". Emmylou Harris se integró física, emocional y espiritualmente en la banda de Parson "The Fallen Angels" y estuvo de gira con el artista en 1973. Cuando trabajaba en el álbum "Grievous Angel", Parson murió de sobredosis. El álbum fue editado en 1974 y en 1976 se publicó un nuevo álbum con las últimas sesiones de Parsons y Harris: "Sleepless Nights"
Primeros años 80
Con su carrera en solitario lanzada en la segunda década de los 70, Emmylou tuvo una frenética actividad e incontables sesiones de grabación que depararon multitud de tomas que quedaron descartadas para álbumes anteriores pero que a principios de los 80 verían la luz en forma de un par de álbumes que fueron catalogados por la crítica del momento como deslucidos pero que, sin embargo, funcionaron muy bien a nivel de ventas.
"Evangeline" (1981) fue el primero de ellos y tal vez el más ecléctico y distinto a todo lo publicado anteriormente. Entre las canciones estaba su cover de 'Mister Sandman', 'Evangeline' que había interpretado previamente con The Band, 'Ashes By Now' de Rodney Crowell, y una versión de 'Bad Moon Rising' de John Fogerty.
"Cimarron" fue el segundo álbum de Emmylou Harris de 1981 y como "Evangeline" fue creado a partir de tomas descartadas de otros discos. Sin embargo este álbum presentaba un cuerpo más sólido que el anterior y, a pesar de que las críticas tampoco lo absolvieron esta ocasión, el álbum volvió a funcionar en listas.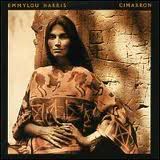 El trabajo incluía el tema de Poco 'Rose of Cimarron', temas tradicionales como 'Spanish is a Loving Tongue', 'Born To Run' de Paul Kennerley (no confundir con el tema de Bruce Springsteen), clásicos como 'Tennessee Waltz' o un dúo mágico con Don Williams como 'If I Needed You' de Townes Van Zandt que, incluso, llegó a impactar en listas musicales españolas.
Y tras estos álbumes vino 'Last Date' (1982), un álbum en directo de Emmylou grabado en diversos lugares que a su manera era conceptual. Lo cuenta Emmylou en la entrevista con Harry Newman.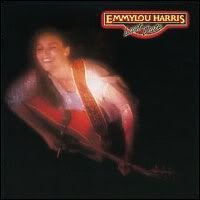 Lo que pretendían era convertirse en la banda favorita del local, aquella que toca las versiones de las canciones favoritas country de la gente que hacen emocionarse, disfrutar y divertirse a la gente, con standars como 'I´m Movin' On' de Hank Snow, '(Lost His Love) On Our Last Date' de Conway Twitty y Floyd Cramer que llegó al número unoo, o 'Juanita' y 'Devil In Disguise' de Parsons y Hillman.
Harry Newman en esta entrevista aborda con maestría y profesionalidad este particular momento de transición de Emmylou Harris que posteriormente le llevaría progresivamente a una música más intimista y personal alejada de listas de éxitos y ventas. Sin, duda una gran entrevista para disfrutar del genuino sabor de la música americana country más original.




Entrevista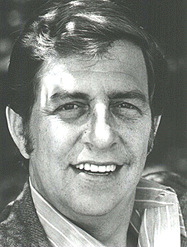 Canciones de la entrevista con Harry Newman
(en la foto de la izquierda, cortesía de AFTRS)
'C´est La Vie'
'Born To Run'
'Son of a Rotten Gambler'
Karen Brooks: 'Shores of White Sand' (Emmylou Harris, Rhythmn guitar)
'Together Again'
Emmylou Harris & Don Williams: 'If I Needed You'
'Tennessee Waltz'
'(Lost His Love) On Our Last Date'
'I´m Movin´ On'
'If I Could Only Win Your Love'
La grabación tuvo lugar en 1982 y fue grabada de la radio de las Fuerzas Aéreas de la base americana en Torrejón de Ardoz, Madrid.
Esta publicación se realiza conjuntamente con el blog
AFRTS ARCHIVE
dedicado a rescatar el legado de la radio de las Fuerzas Aéreas Norteamericanas.