Era 1968 y los Byrds se habían roto meses antes, David Crosby y Michael Clarke habían abandonado el grupo; llegaba Gram Parsons. El grupo que había alcanzado la popularidad electrificando las canciones de Dylan, daba el paso definitivo hacia el country. Javier Márquez, nos recuerda aquella historia.
Por Javier Márquez, Sevilla (*)
En 1967 los Byrds eran una banda bien asentada, con cinco álbumes en el mercado con los que habían logrado convencer con su combinación de textos impecables –con Dylan siempre como "letrista" de referencia– y elaborados ritmos pop y rock, aderezados con deliciosas armonías vocales. En sus últimos trabajos habían avanzado hacia terrenos más psicodélicos, reforzándose con ello como una de las bandas de referencia del público juvenil de la segunda mitad de los sesenta.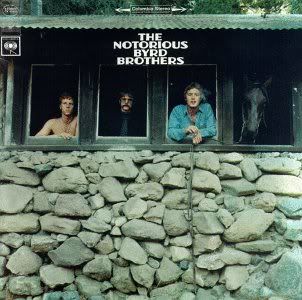 Sin embargo, con aquel quinto "The Notorious Byrd Brothers" la banda afrontó la más grave de sus crisis. En mitad de la grabación, en el verano de 1967, David Crosby y Michael Clarke abandonaron la formación por las tensiones internas. Cuando Roger McGuinn y Chris Hillman se vieron solos para terminar el álbum decidieron invitar a Gene Clarke a volver a las filas de los Byrds, aunque solo aceptó por unas semanas, el tiempo necesario para culminar el trabajo.
Con el disco en las tiendas en enero de 1968, los dos "pájaros" supervivientes recurrieron a un primo de Hillman, Kevin Kelley, para poder afrontar los compromisos contractuales, principalmente la gira por universidades concertada para aquel comienzo de año. Pero pronto se puso de manifiesto que era complicado interpretar en directo los clásicos de la banda con solo guitarra, bajo y batería.
Hay quien dice que el nombre de Gram Parsons lo puso sobre la mesa el mánager del grupo, Larry Spector, y quien apunta a que fue cosa de Chris Hillman. Éste ya conocía al joven músico de 21 años, que aún era por aquellos días una figura marginal en los circuitos musicales de Los Ángeles. Le hicieron una prueba y en febrero de 1968 entró a formar parte de los Byrds para hacerse cargo del teclado y los coros.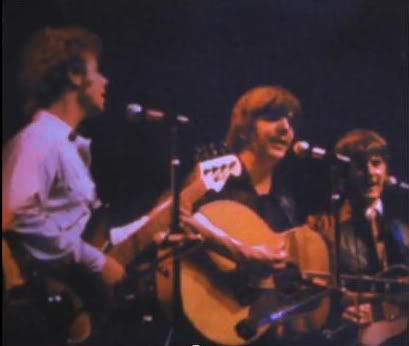 Con la banda más o menos recuperada, McGuinn comenzó a pensar en un nuevo disco. Su idea inicial era hacer un recorrido por la historia de la música folk estadounidense, versionando algunas piezas clave de este género. Sin embargo, Parsons tenía otros planes. Al mismo tiempo que actuaba con los Byrds mantenía su propia agenda de actuaciones dando rienda suelta a su pasión por la música country. Él hablaba siempre de "música cósmica americana", que era como definía a esa combinación de country, rock, folk, rhythm&blues y soul que constituía, en su opinión, la quintaesencia musical de su país. Le gustaba la idea de fundir la esencia musical estadounidense con el espíritu y la forma de vida de la nueva generación. De este modo, con Parsons y Hillman engatusando a McGuinn poco a poco, los planteamientos del nuevo disco de los Byrds fueron inclinándose definitivamente hacia territorios country & western.
La elección de los temas fue de lo más ecléctica, y es en ellos donde mejor puede advertirse el anclaje, la suave transición, entre las etapas pasada y presente de los Byrds. Junto a un trío de clásicos country que difícilmente alguien imaginaría en el disco de una banda de folk-rock (el tradicional 'I Am a Pilgrim', 'Blue Canadian Rockies' de Cindy Walker, y 'The Christian Life', de los Louvin Brothers), incluyeron piezas más recientes del rebelde Merle Haggard y varias canciones en la línea más habitual de la banda, firmadas por Woody Guthrie y Bob Dylan. Las dos únicas aportaciones originales, 'One Hundred Years From Now' y 'Hickory Wind', fueron responsabilidad del joven Parsons (además de 'Lazy Days', que quedó fuera del
tracklist
final).
The Byrds: "Sweetheart Of The Rodeo" (1968)
Cara A
01. 'You Ain't Goin' Nowhere'
04. 'You Don't Miss Your Water'
05. 'You're Still On My Mind'
06. 'Pretty Boy Floyd'
Cara B
08. 'One Hundred Years From Now'
09. 'Blue Canadian Rockies'
11. 'Nothing Was Delivered'
Reedición. Extras.
12. 'You Got A Reputation'
15. 'The Christian Life' (ensayo - toma #11)
16. 'Life In Prison' (ensayo - toma #11)
17. 'You're Still On My Mind' (ensayo - toma #43)
18. 'One Hundred Years From Now' (ensayo - toma#2)
19. 'All I Have Are Memories' (Instrumental)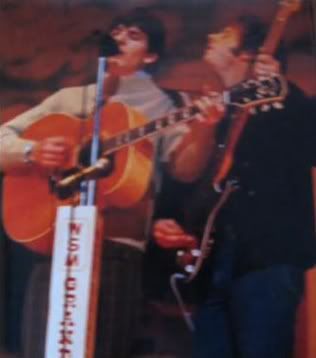 Por si el material escogido no fuese suficiente para dotar de un halo country al trabajo, el lugar de grabación escogido fue nada menos que Nashville, capital mundial del género. Allí, Hillman y Parsons terminaron por derribar las últimas barreras de McGuinn. Mandolina, banjo, fiddle, steel guitar, piano honky tonk… El material que iban registrando resultaba con un sonido country tan puro que la banda consiguió que les abrieran las puertas del sancta sanctórum del género, el programa semanal "Grand Ole Opry". Aquellos cuatro melenudos subieron al escenario del Ryman Auditorium, presentados por el
outlaw
Tompall Glaser el 15 de marzo de 1968, y a pesar de que sonaban en la sintonía de lo que solía escucharse allí, su aspecto, su actitud, la propia energía que destilaban, provocó los recelos y las críticas del tradicional público que solía acudir a estos conciertos.
Gram Parsons era el que más estaba disfrutando con aquel proceso de "modernización" country. Estaba tan entusiasmado que comenzó a presionar para que se integrara a un nuevo músico en los Byrds para que se hiciera cargo de una steel en los directos, e incluso llegó a plantear que el disco saliese a la venta bajo el nombre de Gram Parsons and The Byrds.
A finales de la primavera, con el álbum listo para la post-producción, el grupo cruzó el Atlántico para afrontar una gira por Europa
(en la foto de la izquierda tocando en el Club Piper de Roma, 7 de mayo de 1968).
Fue entonces cuando las tensiones entre Parsons –radiante con la eclosión de su "música cósmica"– y McGuinn –incómodo por el liderazgo perdido a manos del recién llegado– encontraron una vía de escape. Los Byrds coincidieron en Francia con los Rolling Stones, y también allí surgió la posibilidad de hacer una gira por Sudáfrica. Parsons se negó a participar, alegando su rechazo al "apartheid", aunque cuantos lo rodeaban coincidían en que aquélla no parecía ser más que una excusa para poder quedarse junto a Jagger y sobre todo Keith Richards, que por aquellos días andaba profundizando, precisamente, en ritmos country.
Así fue como llegó a su fin la relación de Gram Parsons con los Byrds. La leyenda alimentaría más tarde la idea de que McGuinn, resentido, eliminó la voz del chaval de varios de los temas para sustituirla por la suya. En realidad todo respondía a un problema legal, pues Lee Hazlewood se presentó en Columbia para dejar claro que Parsons estaba bajo contrato con su sello, LHI, y que no permitía que apareciese en el trabajo de los Byrds. Eso no quita, claro, que tal vez McGuinn regrabara las canciones con una sonrisa de oreja a oreja, al poder así minimizar el peso de Parsons en el disco. A pesar de todo, su voz no fue eliminada por completo, y puede escucharse en las armonías de varios temas. Los mitómanos pueden escuchar algunos ensayos con Parsons al frente de las canciones en los bonus tracks de la reedición del disco, que también permite comprobar los intentos de McGuinn por imitar el acento sureño de Parsons.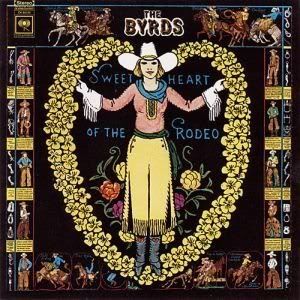 "Sweetheart Of The Rodeo" salió a la venta a finales de agosto de 1968, para entrar directamente en la historia de la música del siglo XX. Suele citarse como el primer disco de country-rock, el que inauguró el género, animando a otras bandas de rock a seguir esa senda. Sin embargo, puede decirse que su relevancia fue más social que estrictamente musical. Los Byrds no fueron el primer grupo en combinar rock y country. De hecho, la propia formación venía aliñando desde años atrás muchas de sus canciones con arreglos presididos por el espíritu de Nashville. Por otro lado, la mayor parte de "Sweetheart Of The Rodeo" es country puro, con rock y pop brillando completamente por su ausencia. De ahí que pueda afirmarse, como ocurriera con su actuación en el "Grand Ole Opry", que la auténtica relevancia del álbum fue ante todo el hecho de que uno de los grupos más importantes y populares del momento, representante del espíritu juvenil rebelde e innovador, apostara por fusionar esta postura con los sonidos tradicionales del país.
Para country-rock auténtico, los dos discos en solitario que Gram Parsons grabó tras su marcha de los Byrds, los imprescindibles "GP" y "Grievous angel", o incluso los que firmó como integrante de los Flying Burrito Brothers, con el propio Chris Hillman a su lado.
Pero nada de eso habría sido posible si antes Parsons no hubiese sugerido, Hillman animado y McGuinn reforzado la idea de probar suerte con un material y un tratamiento musical que hasta el momento era considerado por la juventud de los sesenta como reaccionario, desfasado y sin posibilidad de evolucionar. Es más, la senda abierta por los Byrds no sólo permitió la evolución de muchos artistas rock hacia el country, sino también la aproximación de jóvenes sureños hacia territorios hippies, abonando el campo a la revolución outlaw que se produciría en los setenta en el corazón de Nashville. Pero ésa ya es otra historia.
Artículo publicado en la revista online
EFE EME
(*)
Javier Márquez
es periodista -Subdirector de Diario 16-, crítico musical y un escritor en alza. Desde su atalaya sevillana es uno de los más destacados especialistas en música americana de este país. Sin duda, es un lujo contar con su firma en nuestra web.