Momentazo country en la serie de los Alcántara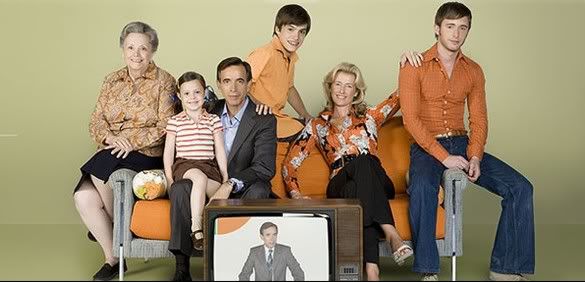 La noticia nos vino a través de Manuel Ruiz Baraibar de Country Music Fiesta, el foro country en español más longevo de Yahoo, que lo calificaba de "momentazo". Kris Kristofferson y su 'Help Me Make Through The Night' habían sonado en el capítulo 210 de la serie de más audiencia de la televisión: "Cuéntame cómo pasó".
Así fue, el pasado jueves 10 de febrero se pudo escuchar a nuestro amigo Kris, y el de Javier Márquez, sonar en la popular serie televisiva en una gran escena protagonizada por Ana Duato. Dífícil papeleta interpretar dos minutos de escena sin palabras y que se resulte creíble, pero creemos que Ana Duato, que descubre que su hija es una drogadicta, lo consigue. Sin duda, con la ayudita extra de una canción magistral.
Recordemos que 'Cuéntame cómo pasó' se estrenó en el primer canal de la televisión pública española el 13 de septiembre de 2001.La serie se emite en todo el mundo por el canal Internacional de TVE. A lo largo de estos años de emisión, ha cosechado decenas de premios dentro y fuera de España.
La ficción se inicia en abril de 1968, y traza, a lo largo de los más de 200 capítulos emitidos, un retrato de la España contemporánea a través de las peripecias de una familia de clase media, los Alcántara, que vive día a día la transformación de la España franquista en una democracia moderna.
Como millones de otros españoles, los Alcántara emigraron a Madrid desde su pueblo natal en la Mancha, Sagrillas, en los años 50. Sus hijos nacen en la capital. Antonio, el padre, trabaja como conserje en el Ministerio de Agricultura en las mañanas y por las tardes, practica el pluriempleo en una imprenta. Al inicio de la serie, Mercedes, la madre, cose pantalones por encargo en su hogar; guiada por su talento y constancia, crea su propia empresa de moda y abre una tienda en el barrio.
En los años sesenta España vive una revolución económica. El turismo y la industrialización hacen que el nivel de vida de millones de españoles mejore. En 1968, los Alcántara son una familia feliz que puede comprar su primera televisión, y en las primeras vacaciones de su vida, ver el mar, todo un hito para la gente del interior.
Con la muerte del general Franco en 1975, llega la democracia y coincide con el mejor momento de Antonio Alcántara que se ha convertido en un pequeño pero exitoso editor de revistas y tiene su propia imprenta. A través de la mirada del hijo adolescente, Carlos, asistimos al desafío que supone para los protagonistas dejar de creer en valores tradicionales, y luchar por cumplir sus sueños.
El formato ha sido adaptado con éxito en países como Italia y Portugal,en donde las adaptaciones de esta saga familiar son seguidas cada semana por millones de espectadores a través de las cadenas públicas RTP y RAI.
'Help Me Make It Through The Night'

Es una balada country grabada en 1969, e incluida en el álbum 'Kristofferson' (1970) de Kris Kristofferson. Kris dijo haberse inspirado para componerla en una entrevista de la revista Esquire con Frank Sinatra. Cuando le preguntaron en qué creía, Frank replicó: "Alcohol, tías o una biblia... lo que me ayude a pasar la noche".

En 1971, fue grabada por varios artistas, como Elvis Presley, Bryan Ferry (para su álbum "Another Time, Another Place"), por Jerry Lee Lewis (para su álbum "Touching Home") y por la cantante country Sammi Smith. Pero fue esta última versión, la de Smith, la más popular a nivel comercial, llegando al número uno en listas de country y al 8 en listas pop.



'Help Me Make It Through the Night' ha sido grabada por innumerables artistas country y pop, desde Johnny Cash a Gladys Knight & The Pips.
"Es otra verdadera joya (...). 'Help Me Make It Through The Night' es otra de esas canciones legendarias de Kristofferson, que ha sido interpretada por decenas de artistas y que es identificada inmediatamente con su autor. En ella, Kris vuelve a dar muestra de su talento literario para componer con apenas cuatro pinceladas un escena íntima y dramática que, no hay que olvidarse, arrastró cierta polémica en su momento.
Aunque ha pasado a la historia como una de las canciones de amor más tiernas de la música country, lo que el artista refleja en realidad es el lamento desesperado de un hombre ante una prostituta a la que le pide algo más que sexo. Es el eterno tema de la soledad, de la búsqueda de compasión, de la necesidad de compartir la vida con otro ser humano; y es por las noches cuando esa carencia más se acentúa. Por eso el maestro John Huston escogió esta canción para su película Ciudad dorada (...), una brillante versión cinematográfica del mismo tema.
Las dos versiones que dejo de esta pieza corresponden a una lenta y romántica interpretación a cargo de Kristofferson y su esposa de entonces, Rita Coolidge, y una blusera reinterpretación del amigo Willie Nelson de hace unos años."
'Ayúdame a pasar la noche'
Quítate la cinta del pelo
sacúdelo, déjalo caer
se extiende suavemente sobre mi piel
como una sombra en la pared.
Ven y tiéndete a mi lado
hasta la primera luz del alba.
Todo lo que quiero es tu tiempo.
Ayúdame a pasar la noche.
No me importa lo que está bien o mal.
No quiero intentar entender.
Que el diablo se lleve el mañana
porque esta noche necesito una amiga.
El ayer está muerto ha pasado
y el mañana aún no se ve.
Y es triste estar solo.
Ayúdame a pasar la noche.
Señor, es triste estar solo.
Ayúdame a pasar la noche
'Help me make it through the night'
Take the ribbon from your hair
hake it loose and let it fall
Laying soft upon my skin
Like the shadows on the wall
Come and lay down by my side
Till the early morning light
All I'm taking is your time
Help me make it through the night
I don't care who's right or wrong
I don't try to understand
Let the devil take tomorrow
Lord tonight I need a friend
Yesterday is dead and gone
and tomorrow's out of sight
And it's sad to be alone
Help me make it through the night
Lord it's sad to be alone
Help me make it through the night
Fuentes:
'Help Me Make It Through The Night' Wikipedia