La luctuosa noticia se produce tras los fallecimientos de Charlie Louvin y Jim Williamson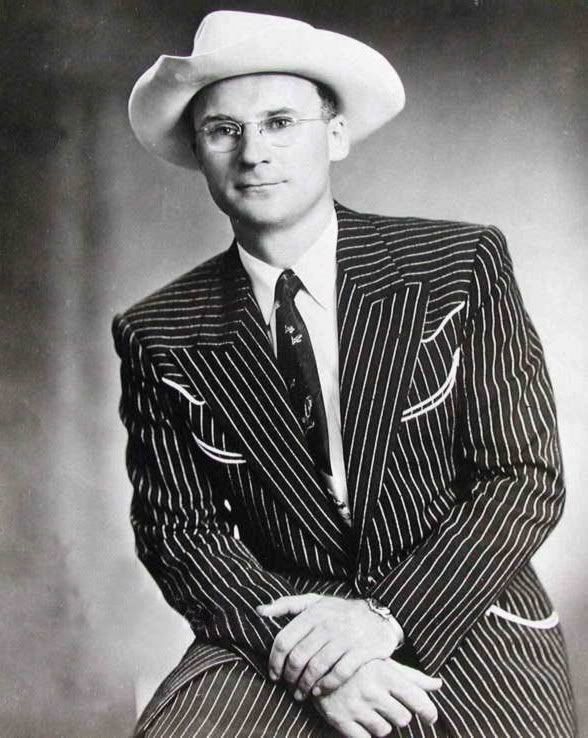 El artista Doc Williams falleció el pasado lunes a la edad de 96 años en Wheeling, West Virginia. Si Roy Acuff era la estrella del Grand Ole Opry, Doc Williams era la estrella del show "rival" WWVA.

Nacido en Cleveland, Ohio, como Andrew John Smik, Jr. en 1914, Doc era hijo mayor de una pareja de inmigrantes, Andro y Susie, que llegaron a Estados Unidos a principios del siglo XX. A los dos años de edad la familia se trasladó a una granja a Cowansville, Pennsylvania, cerca de Pittsburg (lugar de residencia de Slim Bryant donde murió el año pasado a los 102 años de edad). Y 6 años más tarde se mudaron a Tarrtown, a orillas del río Allegheny, a unos pocos kilómetros de Kittanning. Vida campreste 100% donde la radio fue parte de su juventud.
El padre de Doc le enseñó todo lo que sabía sobre música, el fiddle, la corneta y otros instrumentos. A los 12 años, Doc sabía tocar la corneta y podía tocar muchas canciones del libro de himnos religiosos. También tocaba la trompeta, el acordeón y la guitarra y tenía una inclinación natural por la música. Por lo que su padre le compró una guitarra por 3 dólares en una casa de empeños y a su hermano pequeño, Cy, un fiddle.
Allá por los años 20, Doc era fan de Jack y Jerry Fox de la KDKA, de Pittsburgh, del canadiense Montana Slim (Wilf carter) al que Doc oía en la KQV, Pittsburgh, de la CBS Network.
Wilf Carter: 'Nobody's Darlin But Mine'
Además, sus vecinos, el señor y la señora Tarr, le invitaban a escuchar sus discos de 78 rpm de Jimmie Rodgers. Con 15 años de edad, Doc dejó el colegio para trabajar en la mina y ayudar a su familia, actividad que compaginaba con la música. Doc cantaba y tocaba la guitarra, Cy tocaba el fiddle y su vecino Dale Kuhn tocaba el banjo, pero de momento no cobraban.
Finalmente Doc dejó las minas para intentar convertirse en artista para vivir con su abuela Suzanne. Allí trabajó como empledo de mantenimiento. Cuando su abuela vio que su vocación era seria le compró una guitarra Gibson por 45 dólares. Doc comenzó a ensayar con su vecino Joe Stoetzer, y llamaron a su dúo los Mississippi Clowns. Doc tocaba la guitarra y la armónica y Joe las cuchras musicales y el kazoo con un cuerno incorporado.
Tras una audición, Doc y Joe comenzaron a trabajar en la radio en un programa amateur, the Barn Busters, en la WJAY de Cleveland. El presentador del programa era Morey Amsterdam (en la foto de la izquierda), que se convertiría en un famoso cómico. Los Mississippi Clowns cobraban 1 dólar por noche. Pronto les ofrecieron un trabajo con Doc McCaulleyand y sus Kansas Clod-Hoppers, que emitían diariamente por la mañana en la WJAY. Doc McCaulley, nacio en West Virginia, enseñó a Doc canciones tradicionales como 'Down Yonder' y 'Don't Let Your Deal Go Down' y fue, precisamente con él, cuando adoptó el nombre de Doc Williams.
Cuando Joe dejó el show, Doc y Curley Sims (en la mandolina) formaron los Allegheny Ramblers, junto con su hermano Cy Williams en el fiddle y en los coros. En 1935, el grupo se trasladó a la KQV de Pittsburgh, Pennsylvania donde renombraron al grupo como los Cherokee Hillbillies, ya que Curley era en parte cherokee. En 1936, les ofrecieron un contrato con Miss Billie Walker y sus Texas Longhorns, que estaban en la KQV. Big Slim, the Lone Cowboy, era miembro de ese grupo. Cuando Miss Billie se fue a la WLS de Nueva Orleans, Louisiana, Doc formó su propio grupo, los Border Riders. El grupo fichó por la WJAS de Pittsburgh, que sumaba a su grupo las estaciones KQV y WHJB de Greensburg, Pennsylvania, para un show matinal patrocinado por la ABC Washing Machine Company. Esta fue la primera vez que el nombre de "Doc Williams and the Border Riders", fue utilizada en las ondas.

Doc Williams and the Border Riders: 'Snow Deer'




En 1937, Doc y los Border Riders participaron en una audición para la WWVA de Wheeling, en West Virginia, 57 millas al sureste de Pittsburgh. El grupo consiguió inmediatamente un nuevo show. Su primera actuación fue el 1 de mayo de 1937. Para octubre el show estaba patrocinado por Little Crow Milling Company ys sus cereales CoCo Wheats que fueron su sponsor durante varios años.
El grupo se convirtió en miembro del show del sábado noche "World's Original WWVA Jamboree" (más tarde llamado Jamboree USA), que fue, hasta su final en 2005, el show "de granero" más longevo (recordemos que el más longevo es el show de Grand Ole Opry). Aunque Doc Williams y sus Border Riders eran unos recién llegados en el WWVA, ganaron el trofero Silver como el grupo más popularde la radio en un concurso realizado en marzo de 1938. Por quel entonces el grupo estaba compuesto por Doc, Cy, Big Slim, Sunflower (vocalista), y Rawhide (cómico).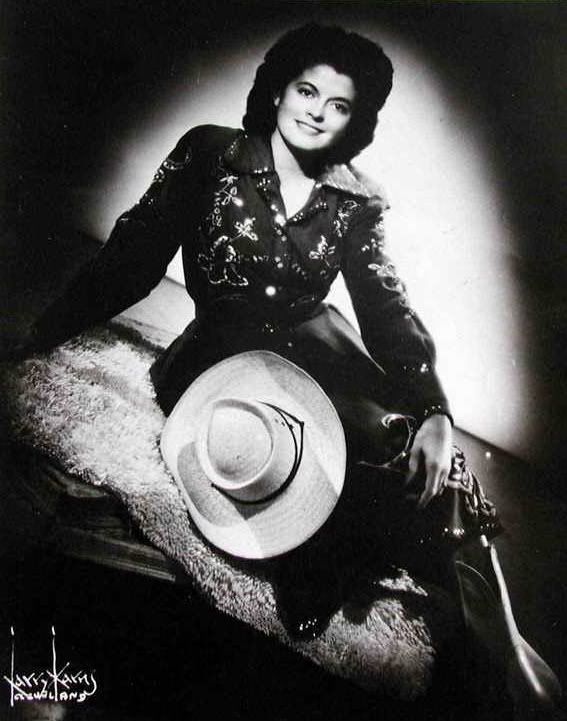 Doc conoció a su futura mujer y compañera musical, Chickie Williams, en el Reawood Dance Hall de Hickory, Pennsylvania, cuando Chickie le escribió para actuar allí. Fue amor a primera vista y se casaron en 1939, haciendo de Wheeling su residencia. Tuvieron 3 hijas: Barbara, Madeline, y Karen. Las chicas también cantaban en la radio y conocidas como Peeper, Pooch y Punkin, hicieron su debut en el Jamboree a los 7, 5 y 4 respectivamente. También viajaban con el show de sus padres durante las vacaciones escolares.

Doc pasó la mayor parte de su carrera musical en WWVA, excepto pequeños periodos en la WREC, de Memphis, Tennessee, y en la WFMD, de Frederick, Maryland en los años 40. Entre WREC y el regreso a WWVA, Doc visistó a Harry Stone de la WSM en Nashville. Stone le ofreció a Doc un trabajo en el Grand Ole Opry pero Chickie estaba embarazada de su primera hija y ella quería volver a casa. Doc decidió volver a casa y, tal vez, dejar pasar la oportunidad de su vida. En su decisión influyó que la WWVA había aumentado su potencia de 5000 vatios a 50000 por lo que podía ser escuchada por la noche en grandes áreas de Norteamérica y que Doc y Chickie eran las principales estrellas del show.

Doc Williams and the Border Riders: 'Red Wing'




De hecho "Doc Williams and the Border Riders" se convirtieron en uno de los grupos más populares del Noroeste y de Canadá gracias a la WWVA. Marion Martin, "Famous Blind Accordionist" (el famoso acordeonista ciego) se les unió tras la Segunda Guerra Mundial y hacía las armonías con el fiddle de Cy, lo que creó un sonido "de la casa" de Doc. A los oyentes les encataba el sonido tradicional de la música de Doc.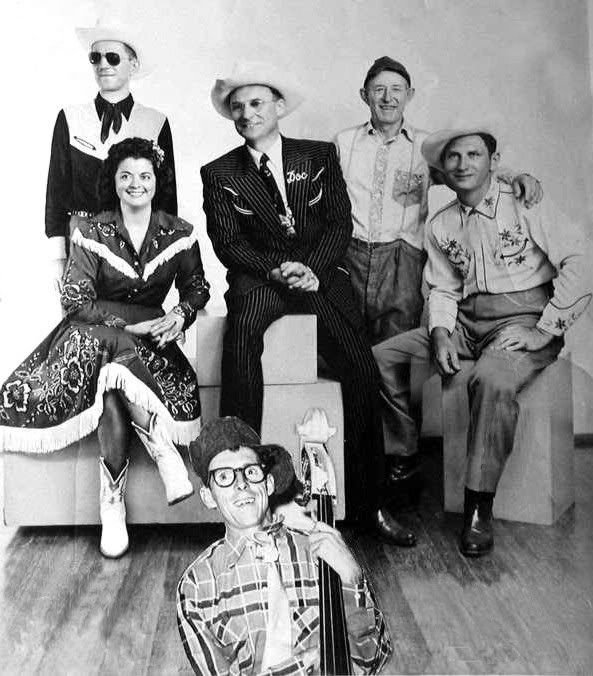 En 1949, Doc comenzó a hacer giras con asiduidad. Fue el primer miembro de la WWVA en actuar lejos de Wheeling. En primer lugar viajaron a más de mil millas, a Aroostook County al norte de Maine sin saber cuanto iban a cobrar. Sin embargo Doc y grupo no sabían la enorme popularidad que tenía su show y la gente abarrotaba los locales donde actuaban, a dos shows por noche. Cuando Doc volvió a casa se compró un nuevo coche para no tener que alquilar uno.
Más tarde el Doc Williams Show fue a las provincias marítimas canadienses, Ontario, Quebec, y Nueva Inglaterra. En 1952 el show llegó a Newfoundland (foto de la derecha) para tres semanas. Allí la poblacion era super fan del programa. Doc y su troup actuaron en St. John´s, cuando se fueron un grupo de 100 fans les fueron a despedir a las estación y los niños de la escuela local comenzaron a cantar 'Roses are Blooming' espontáneamente.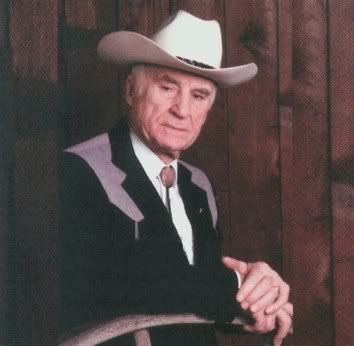 Esta anécdota ilustra la carrera de Doc, que sin haber sido una estrella del Grand Ole Opry, o haber conseguido gran hit nacional fue una de las mayores celebridades country de la época. Doc se retiró a los 94 años de edad tras el fallecimiento de su mujer Chickie Williams, "The Girl with the Lullaby Voice" (la chica con la voz de arrullo).
Chickie, cuyo nombre real era Jessie Wanda Crupe, nació en la pequeña ciudad de Bethany, West Virginia, en 1919; y de niña disfrutaba escuchando a su padre, Fred y a su tío Cal cantar y tocar música country. Cuando creció le encantaba cantar en las reuniones familiares y funciones del colegio. Decidió dedicarse profesionalmente a la música cuando sus hijas ya fueron algo mayores cantando el show de Doc y más tarde tocando el fiddle. Su primera aparición fue en el show de Doc Williams en 1946 en la feria del condado de Tyler en West Virginia. Pronto se ganó a la audiencia con su voz dulce, suave y sus canciones country tradicionales.

Chickie Williams: Bright Red Horizon




En 1948, Chickie tuvo un hit con su arreglo del himno 'Beyond the Sunset'. Tras su edición con Wheeling Records (que habían fundado un año antes), 'Beyond the Sunset' llegó al número 3 en Billboard. Hank Williams y Red Foley, entre otros grabaron la canción con el arreglo de de Chickie:
Hank Williams: 'Beyond The Sunset'
Chickie Williams falleció en 2007 tras una larga enfermedad a la edad de 88 años.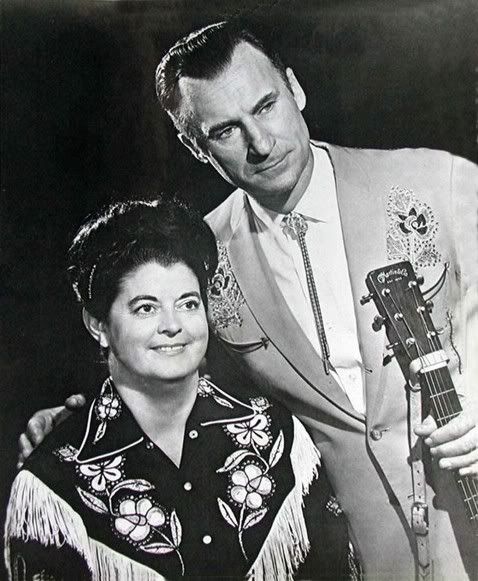 Fuente:
Doc Williams