Uno de los más destacados artistas negros de Nashville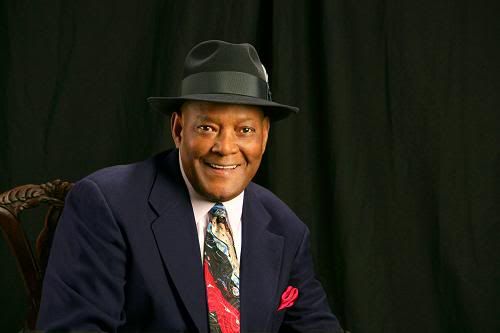 El cantante y compositor Dobie Gray, más conocido fuera del mundo country por su éxito de 1973 'Drift Away' falleció este martes de cáncer. Nacido en Houston, Texas, Dobie se trasladó a Los Ángeles en los años 60 para conseguir triunfar como artista en el mundo del espectáculo, especialmente en el teatro. Allí conoció a
Sonny Bono
, que era ejecutivo de Specialty Records, quien le ayudó al principio de su carrera firmando con Almo/Irving como compositor. Lo que le condujo a su carrera como cantante con su primer éxito 'Look At Me' (1963) y otros como 'The In The Crowd' y 'Out On The Floor'. También aparece en la producción de "Hair".
Dobie Gray: 'Look At Me'
A principios de los años 70, Dobie ya estaba en Nashville trabajando como artista. Precisamente en los estudios Quadrafonic compuso su mayor éxito 'Drift Away', que volvió a ser grabado por
Uncle Cracker
en 2003 con gran éxito (en el que también participó). Al éxito de 'Drift Away' de los 70 le siguió 'Loving Arms' de Tom Jans que también grabaría
Elvis Presley
.
Dobie Gray: 'Loving Arms'
Elvis Presley: 'Loving Arms'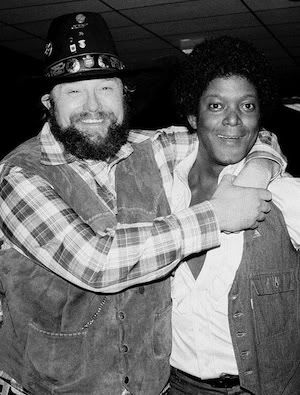 A través de su carrera Dobie grabó para los sellos discográficos
Decca
, Capricorn y
Capitol
, y realizó giras por Australia, Europa y Sudáfrica donde insistió en tocar para audiencias integradas en pleno apartheid, lo que le valió ser extremadamente popular en aquel país.
Como artista en solitario "country pop" tuvo varios éxitos como 'That's One to Grow On' y 'From Where I Stand' a mediados de los 80.
Dobie Gray
(en la derecha con Charlie Daniels en un acto benéfico en 1979. Foto: Alan Major)
era muy conocido por sus composiciones crossover o country pop que fueron grabadas por
Ray Charles
,
George Jones
,
Don Williams
,
Exile
,
John Conlee
,
Tammy Wynette
,
Charley Pride
,
Conway Twitty
y
John Denver
. Su estilo vocal era suave, sin estridencias, al igual que sus composiciones musicales crossover, mayoritariamente baladas.
Tammy Wynette: 'Easy Come, Easy Go'
John Conlee:'Got My Heart Set On You' (fue número 1 para Conlee en 1986)
Exile: 'One More Night For Love'
Razzy Bailey: 'Poor Boy'
Don Williams: 'So Far So Good'
Como curiosidad también compuso 'If I Ever Needed You (I Need You Now)' para Julio Iglesias:
Dobie Gray con algunos de los artistas negros más destacados de Nasville a finales de los años 90.
Dobie Gray también era cantante y compositor publicitario y uno de sus más afamados jingles fue el que compuso para
Clorox 2
: 'Momma's Got The Magic of Clorox 2'
También cantó anuncios para Budweiser, Hardee's, Honda y Buick.