Concluimos nuestro top 25 internacional de vídeos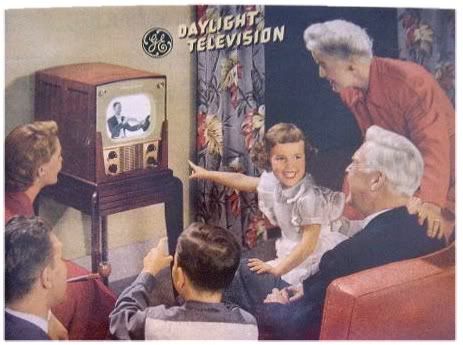 Seguimos en este
countdown
navideño contrarreloj hablando de los mejores vídeos del Otoño y de la Navidad. Mientras el tramo anterior del 25 al 11 estaba invadido de aussies en el top 10 apenas se cuela uno y el resto de los vídeos proceden de artistas americanos, excepto una honrosa aportación nacional de alta calidad.
10. Craig Campbell: ' I'll Be Home For Christmas'
Craig Campbell es uno de los pocos artistas que se libra del Titanic country que lleva años naufragando en las aguas del río Cumberland mientras la orquesta nashpop toca sin ton ni son. Craig posee una voz poderosa y una música que nos recuerda los mejores momentos del nuevo tradicionalismo de los 90: Alan Jackson, Travis Tritt, Clint Black, Tracy Lawrence o Tracy Byrd, con el que estuvo en su banda.
Su álbum titulado como su nombre, con la sólida producción de Keith Stegall y editado en abril de este año por Bigger Picture es la prueba de que la auténtica música country es comercial, con temas que hablan de gente real, con canciones en las que se puede creer, con música que suena a country porque como dice Craig: "Es tradicional, una vuelta a los orígenes, auténtica música country. Es lo que soy y no puedo ser nada más".
En esta ocasión Craig vuelve a casa por Navidad con una canción clásica navideña: 'I´ll Be Home For Christmas'.
09. Jason Lee: 'Ordinary Guy'
Jason Lee
sigue el referente de Zac Brown Band con un country contemporáneo lleno de historias de hoy y sonidos actuales con una pizca de americana, pero que entroncan con las raíces country. Su éxito 'Ordinary Guy' ha funcionado estupendamente en listas de country australianas. Es el cuarto corte de su primer álbum "Better Late Than Never" que llegó tras un primer EP y 5 años luchando en el mundo de la música. El álbum contó con destacadas colaboraciones como las de Glen Hannah, Aleyce Simmonds, the Davidson Brothers y el famoso guitarrista de sesión Brent Mason.
Jason ha sido nominado al Premio Telstra de Nuevo Talento del Año en las
Guitarras de Oro
de la música australiana que se conocerán en el mes de enero coincidiendo con el Festival de Tamworth.
08. Dolly Parton: 'The Sacrifice'
Dolly, Dolly... ¡qué mujer!. Ahora anda pensando en estrenar otro musical en la gran manzana sobre su vida. El anterior "9 to 5" basado en la famosa película de los 80 del mismo nombre (en España "Cómo eliminar a su jefe"), apenas estuvo en cartel 18 semanas. Dolly quiere tener un pequeño papel en la obra. Lo que no sabemos qué características tendrán que tener las aspirantes a representarla porque el atrezzo va a tener un par de notables complicaciones...
En este vídeo que hemos seleccionado Dolly nos habla sobre las privaciones que ha tenido en la vida por el show business y parece un adelanto de la temática del musical con numerosos flash backs.
07. Kevin Fowler: 'That Girl'
No tiene la gracia de 'I Like Beer' y hasta se parece estéticamente al vídeo de las Sunny Cowgirls 'Summer' pero no deja de ser una buena noticia que la música country tenga vídeos potentes y notables en marcha en los medios de comunicación.
'That Girl' es el segundo single extraído del último álbum de
Kevin Fowler
"Chippin´ Away". Un álbum en el que el artista texano regresa a sonidos del estado de la estrella solitaria y abandona, por el momento, sus escarceos con Nashville.
06. The Steel Horse Band: 'Carmín en el Cristal'
The Steel Horse Band es una de las bandas más sobresalientes del panorama musical acional marcado por el amauterismo (sin ánimo de ofender), la inexistencia de un circuito country, el desinterés de muchos "a priori" aficionados a la música country por profundizar musicalmente en géneros-artistas-discografías, etc... Este deprimente panorama magnifica los esfuerzos de los escasos grupos que se dedican a producir música country propia y original como Back To Texas o The Steel Horse Band, que con este vídeo 'Carmín en el Cristal' grabado en el Barcelona Harley Days, da un gran paso en la dirección correcta.
05. Glen Campbell: 'A Better Place'
Glen Campbell
anunció este año que padecía esa cruel enfermedad que borra la memoria poco a poco: alzheimer. Un anuncio que suscitó simpatías desde todos los ámbitos de la música country y fuera de ella: ABC, BBC, USA TODAY, Rolling Stone, LA Times y también más modestos como los nuestros. Todo ello desembocó en el homenaje por parte de Vince Gill, Keith Urban y Brad Paisley que recibió durante la gala de los Premios de la CMA americana.

Asimismo recientemente fue anunciado que recibirá el Lifetime Achievement Award junto a George Jones y a otros artistas. El premio a toda una vida dedicada a la música.


'A Better Place' fue el primer corte de su álbum "Ghost On The Canvas". Un nostálgico tema que reivindica su pasado, su presente y su futuro desde la humanidad de un hombre que ha intentado vivir, que ha ganado y que ha perdido, pero que constata que el mundo ha sido bueno con él.
04. Glen Campbell: 'Ghost On The Canvas'
Fantástica realización la de este segundo vídeo de
Glen Campbell
perteneciente al álbum del mismo nombre. Musicalmente, nos recuerda los mejores temas que le llevaron a triunfar en la música country pop como 'Galveston', 'Rhinestone Cowboy' o 'Wichita Lineman' con el indeleble sello de Jimmy Webb. No es que sea muy country pero es música de calidad.
El final es un guiño a una foto inmortal de Glen Campbell con Johnny Cash, Buck Owens y Merle Haggard.
03. Jerry Kilgore: 'Places To Go'
Jerry Kilgore
se prodiga lo que puede desde su independencia. Este artista ausente de los grandes circuitos es otro de los desconocidos de la música country y, sin embargo, una de las apuestas más interesantes del country de raíces. Apenas ha editado dos álbumes en su carrera "Love Trip" (1999) y "Loaded & Empty" (2007). Este último con aromas
haggardianos
y honkytonkeros. Sin embargo en este último vídeo que ha editado 'Places To Go' contempla una apuesta más "americana" con un tema cargado de sensibilidad, espacios abiertos, paisajes profundos, melancolía y esencias americanas.
02. The Black Lillies: 'Two Hearts Down'
Uno de los vídeos más originales del otoño ha sido este de los Black Lillies 'Two Hearts Down' banda liderada por Cruz Contreras. Un original tema con influencias old time, bluegrass, americana... y una estética al sur del Río Grande que nos habla del Día de los Difuntos y creencias tradicionales embrujadas de misterios y ritos perdidos.
Una valiente puesta en escena que juega con las luces, las sombras y el zoom para delante y para atrás construyendo un rico escenario fantasmagórico con pocos recursos pero con grandes dosis de originalidad.
Con dos álbumes en el mercado "Whiskey Angel" (2008) y "100 Miles of Wreckage" (2011) The Black Lillies son una de las bandas con mayor proyección en el mercado country alternativo y americana.
01. The Oak Ridge Boys & Keenan Cahill: 'What'cha Gonna Do'
Regreso triunfal a la escena comercial de los
Oak Ridge Boys
. Esta banda coral que sigue la estela de los grupos de los años 50 y 60, como los Statler Brothers que bebieron su inspiración de las aguas del gospel, sorprende en esta ocasión con este tema de factura muy simple, apenas un cercano plano de cámara con gran angular.
El protagonista de este singular vídeo rodado en un camerino junto a los Oak Ridge Boys es Keenan Cahill, un friki de YouTube, que canta en playback diversas canciones de éxito y sube las grabaciones a la famosa plataforma de vídeo en streamming. El resultado de la unión de los Oak y de Keenan es un divertido vídeo que nos pregunta que haríamos nosotros si estuviesemos enamorados.
Los Oak Ridge Boys llevan en activo desde mediados de los años 40 con muy diversas formaciones. La más estable es esta última con Duane Alle, Joe Bonsall, William Lee Golden y Richard Sterban. Consiguieron el número 1 en listas de pop con 'Elvira', así como muchos éxitos en las de country: 'Bobbie Sue', 'Dream On', 'Thank God For Kids', 'American Made', 'I Guess It Never Hurts To Hurt Sometimes', 'Fancy Free'...
Su último disco es un recopilatorio para Crackel Barrell con 7 canciones de éxito antiguas regrabadas y 5 nuevos temas como el que nos ocupa hoy:
'What'cha Gonna Do'.