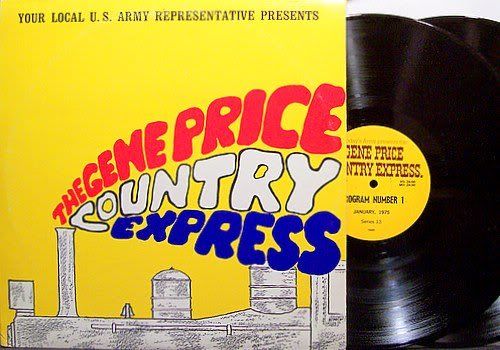 Nuestro amigo Thom Whetson ha vuelto a colgar un viejo programa de Gene Price de 1974 que fue difundido en la cadena internacional de emisoras de las fuerzas aéreas norteamericanas alrededor del mundo.
El programa sigue sonando tan fresco y divertido como podría sonar hoy en día. Mucho ha cambiado la música country desde aquellas fechas. Muchos de los temas son deliciosos como el de Susan Raye 'Stop The World And Let Me Off', Jim Ed Brown con su 'It´s That Time Of The Night' o Jeanne Pruett con 'You Don´t Need To Move A Mountain'. También tiene un recuerdo para George Hamilton IV y su gran éxito 'Abilene'. Otro que despuntaba ya en aquella época era Johnny Rodriguez que nos deleita en el show con una particular versión del 'Something' del Beatle George Harrison. Finalmente Dolly Parton interpeta una canción que revolucionaría la música pop melódica unos años más tarde: 'I Will Always Love You'.
En definitiva, un fantástico show de un tipo de radio entretenida, alegre y con buena música country. ¿Qué más podríamos pedir?.
Thank you Thom!