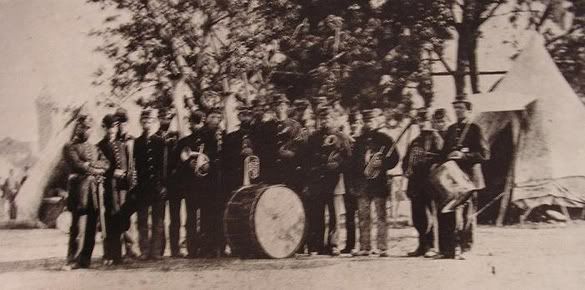 Llega a su fin esta interesante saga de Hanny Haakmann sobre la música de la Guerra Civil Americana, cuyo 150 aniversario conmemoramos este año. La influencia de esta contienda ha sobrevolado la Unión durante todos estos años, especialmente el Sur, donde se sufrió la derrota en el bando confederado. Todavía tendría que pasar otro siglo para que se terminasen de cerrar las heridas del conflicto pero, incluso entonces, el odio más irracional y excluyente hizo su aparición. Afortunadamente la música country es la síntesis y el mestizaje de las músicas de diversas comunidades de inmigrantes que llegaron a Estados Unidos, incluyendo a los afroamericanos (traídos a la fuerza como esclavos), cuya aportación para su origen y desarrollo fue decisiva y fundamental.
Por Hanny Haakman, Barcelona.
Asumir la derrota. El Ku Klux Klan.
Asumir una derrota nunca es fácil y como si el país aún no hubiera sufrido bastante, estaba a punto de tener que sufrir otro mal y en mayo de 1866, un año después de acabar la guerra, empezaron las primeras acciones del Ku Klux Klan, una organización terrorista con varios subgrupos y formada por excombatientes confederados y bajo el liderazgo del General Nathan Forrest.
Simpatizantes republicanos, judíos, afro-americanos fueron los objetivos principales de su odio y crueldad como muestra el caso Jack Dupree, cabecilla de un grupo de republicanos que degollaron y destriparon en presencia de su mujer que acababa de dar a luz. Hacia finales del siglo 19 el Klan fue anulado para resurgir a partir de 1915 cuando volvieron a formar grupos y hasta nuestras fechas.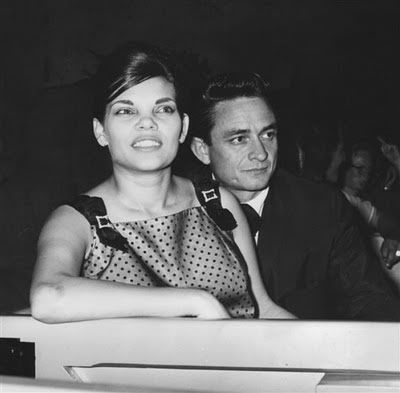 En 1965, al publicarse una foto de Vivian Liberto, la mujer de Johnny Cash -su aspecto mediterráneo confundía- y el Klan publicó en su diario "Thunderbolt" y en folletos el rumor que Johnny Cash estaba casado con una mestiza y que tenía más mestizas en su casa (sus hijas). Con amenazas hacia la familia organizan además una línea telefónica: FOR CASH CALL THIS NUMBER... Y desde allí recomendaron no asistir a sus conciertos, causando grandes perjuicios. Fue PorterWagoner que un día se hizo con un flyer y avisó a Cash quien contrató un abogado de fama y llevó al Klan a juicio.
Cuando el KKK se dio cuenta de su gran pifiada, ofrecieron disculpas y pararon todas las acciones en contra de la familia Cash.
Aunque fragmentada, el Klan sigue construyendo formaciones y sigue con sus actividades delictivas, aunque puede que no nos enteremos porque un terrorismo casi a escala mundial nos tiene más preocupados, pero en Julio del 2005 quemaron la casa de un hispano tras acusarle de violencia sexual contra una niña blanca. Después se volvieron a ver miembros con sus temidas túnicas blancas, para repartir panfletos. En 2006 organizaron una marcha antiinmigrantes en Russellville, Alabama, y así siguen ahora que el país vigila más a otro tipo de terroristas.
La situación de la música en la postguerra
Finalizada la guerra las canciones que estaban de moda durante ella dieron paso a canciones religiosas, a la música étnica, canciones de montañeros, leñadores, vaqueros, marineros, etc. Canciones como estas acompañaron a los norteamericanos en el cambio de siglo:


'I Wonder Who's Kissing Her Now'. Versión de Henry Burr (1909)



'In The Good Old Summertime'. Versión de William Redmon (1902)



'Down By The Old Mill Stream'. Versión de Harry MacDonough & Chorus (1911)


'Take Me Out To The Ball Game'. Versión de Edward Meeker (1908)


Aunque oficialmente la esclavitud pertenecía al pasado, todavía se manifestaban brotes de racismo. Muchos afro americanos se movían hacia el Oeste, a Louisiana, un estado más tolerante y donde, en New Orleans, se estaban creando estilos musicales nuevos: el Jazz y el Blues. Una música nacida de la combinación decanciones de trabajo del Oeste africano (worksongs), de esclavos (Slavesongs), espirituales (gospel), de veaudeville (minstrels) y novedades musicales importadas de Europa (instrumentos de viento y acordes vocalesdistintos). La música se estaba manifestando como la gran protagonista del siglo 20 y la música country no podía ser menos. Bajo la batuta de Ralph Peer, Jimmie Rodgers y The Carter Family (A.P. Carter, su mujer Sarah y su cuñada Maybelle) puede que no fueron los primeros en grabar música country durante las famosas "Bristol Sessions" para el sello Victor, ya que Eck Robertson y "Fiddlin'" John Carson ya habían grabado desde 1922), pero Jimmie Rodgers y the Carter Family sí sentaron la base para el country comercial.


Carter Family: 'The Church in the Wildwood'



Pero aunque la guerra había acabado, el Norte salió como vencedor y la esclavitud fue abolida, seguía habiendo diferencia entre la realidad y la teoría. Cuando la gran estrella de moda, Bessie Smith, en 1923 una de las primeras cantantes de blues en grabar un disco, ('Down-Hearted Blues') tuvo un grave accidente de coche, testigos declararon que el médico dio preferencia a examinar los rasguños de una pareja blanca y la ambulancia perdió mucho tiempo intentando encontrar un hospital dispuesto a admitir a la cantante negra que el 26 de Septiembre de 1937 falleció debido a sus graves lesiones y gran pérdida de sangre. Fue enterrada en una tumba sin lápida cerca de Philadelphia el 4 de Octubre y unas 7000 personas asistieron a su funeral. En el verano de 1970, poco tiempo antes de su propia muerte por sobredosis, la legendaria cantante Janis Joplin encargó una lápida para la tumba de Bessie Smith. La piedra luce la leyenda: "The Greatest Blues Singer in the World Will Never Stop Singing."


Nació el Ragtime que descubrió a artistas estupendos, como por ejemplo Scott Joplin, aquí tocando Maple Leaf Rag':


Creo que podría decirse que, además, se estaban poniendo las bases para una música que pisaría fuerte solo décadas más tarde: el Rock & Roll (¿como llamaríais al baile que sale al final ?).
El Jazz de New Orleans pronto fue rebautizado en "Dixieland Jazz" y, junto al Ragtime, rápidamente conoció popularidad por todo el territorio de los U.S.A, siendo las `primeras formas de música negra en cruzar la línea (imaginaria) hacia la "América blanca".

Original Dixie Land Jazz Band: 'Ostrich Walk','Tiger Rag', 'At the Jazz Band Ball' (1917)
Ya con el Jazz y el Blues establecidos, podemos fijarnos en la música country, digamos que "denominación oficial" desde las grabaciones del género en Bristol en 1927.


A lo largo de la historia de la música Country, tanto el Sur como la Guerra Civil han seguido siendo una fuente de inspiración para gran número de artistas y en ocasiones es muy evidente que la guerra no acabó a gusto de todos. Escuchemos a algunos de sus máximos componentes:
'The Devil Comes Back to Georgia' (Mark O'Connor, Johnny Cash, Marty Stuart y Travis Tritt)


Hank Jr. está seguro de saber cómo serían las cosas si el sur hubiera ganado:


En 'The Rebel Battle Song' Hoyt Axton también se lamenta no haber ganado la guerra:


¿Qué diría Abraham Lincoln hoy de sus Estados Unidos? Es la pregunta que se hace Hank Williams JR. en 'Mr. Lincoln':


(Chorus:)
Mr. Lincoln I wish you were here
The Republics changed a lot in a hundred years
I don't think its working out like you planned
Mr Lincoln we sure could use a hand
I just read the headlines in the Nashville News
And I wish i made this up but I'm afraid its true
Cause a man was murdered for his money in the street
He was takin' his wife to a nice place to eat
When they caught the man he did 23 months of time
He plead insanity like they do now all the time
Sir what would you have done in 1859
Now if you shoot someone sir you can get off scott free
It's the latest thing mr Lincoln can you believe
Now they sue the manufactures of the guns
Ain't the law changed alot since 1861
(Chorus)
I just heard the new story on the radio
They let dangerous men outta prison now yes sir I'm afraid it's so
Because they're overcrowded and it was only his fifth offense
And this time he's killed someone does that make any sense
Now my lawyer called me about a nuisance case
Cause everybody sues over any little thing these days
Well at least we're right all we gotta do is tell the truth
He said you're living in the past you romantic fool
I said you got that right i lean toward the older ways
And theres damn few back woods lawyers left today
(Chorus 2x)
(Si lo hubieran hecho así, igual ganan…..)
También Johnny Cash dedicó espacios de su show televisivo a canciones de la Guerra Civil:


Y supo transferir su amor por el Sur a sus hijas:
(Una voluntad que se cumplió….)
Ragged Old Flag
By John R. Cash, © 1974 House of Cash, Inc.
I walked through a county courthouse square,
On a park bench an old man was sitting there.
I said, "Your old courthouse is kinda run down."
He said, "Naw, it'll do for our little town."
I said, "Your old flagpole has leaned a little bit,
And that's a Ragged Old Flag you got hanging on it."
He said, "Have a seat," and I sat down.
"Is this the first time you've been to our little town?"
I said, "I think it is." He said, "I don't like to brag,
But we're kinda proud of that Ragged Old Flag.
"You see, we got a little hole in that flag there when
Washington took it across the Delaware.
And it got powder-burned the night Francis Scott Key
Sat watching it writing Say Can You See.
WithPackingham and Jackson tuggin' at its seems.
"And it almost fell at the Alamo
Beside the Texas flag, but she waved on though.
She got cut with a sword at Chancellorsville
And she got cut again at Shiloh Hill.
There was Robert E. Lee, Beauregard, and Bragg,
And the south wind blew hard on that Ragged Old Flag.
"On Flanders Field in World War I
She got a big hole from a Bertha gun.
She turned blood red in World War II.
She hung limp and low by the time it was through.
She was in Korea and Vietnam.
She went where she was sent by her Uncle Sam.
"She waved from our ships upon the briny foam,
And now they've about quit waving her back here at home.
In her own good land here she's been abused --
She's been burned, dishonored, denied, and refused.
"And the government for which she stands
Is scandalized throughout the land.
And she's getting threadbare and wearing thin,
But she's in good shape for the shape she's in.
'Cause she's been through the fire before
And I believe she can take a whole lot more.
"So we raise her up every morning, take her
down every night.
We don't let her touch the ground and we fold
her up right.
On second thought, I do like to brag,
'Cause I'm mighty proud of the Ragged Old Flag."
La realidad es que venga del norte o venga del sur, todo americano se siente patriota y ama profundamente a su país.
Escuchemos a Johnny Cash y Marty Robbins en la canción escrita por Robbins: 'Song of thePatriot'.
Fuentes: