Entrevistamos a Alejando Andrés Tarín, el líder de la banda catalana, mientras aumenta la expectación por la gira.
A tan sólo un mes de comienzo de la mayor gira de un artista estadounidense country no residente en nuestro país sube el interés de los aficionados por conocer cómo se ha gestado esta aventura musical, impensable hace tan sólo hace un año y que puede ser la primera de las que todavía han de venir.
Y no es de extrañar. W.C. Edgar no es un artista mainstream, pero si es uno de los que se ha bañado en sus aguas poco acogedoras para el country auténtico actualmente. W.C. fue el steel guitar de artistas como Alan Jackson, Tim Mc Graw, Ty England... Es decir, no hablamos de uno de esos artistas texanos, muy meritorios por otra parte, pero que no han tocado bola en Nashville, sino de un artista genuino que ha forjado su carrera con los más grandes y que, sin renunciar al inmenso legado country por veleidades comerciales para teenagers, ha estampado su firma en dos fantásticos trabajos honky tonk, con un toque rock, "Alcohol of Fame" y "Old School Survivor". Precisamente, este último álbum podría dar nombre a su primera gira por nuestro país ya que lo dice todo: un superviviente de la vieja escuela.
Este importante acontecimiento que vamos a vivir en próximas fechas, tal vez el más importante desde los añorados festivales de Mister Banjo, viene asociado a una de las bandas catalanas más potentes del momento: Back To Texas. No son unos novatos, ni una banda "backing" más, sino una banda sólida que desde hace tres lustros viene promocionando nuestra música tocando lo que mejor saben hacer: 100% música country. Recientemente entrevistamos a Alejandro Andrés Tarín, líder de esta formación compuesta por él mismo como cantante; Ramon Jiménez en la guitarra eléctrica; Javier Campos en la guitarra acústica; Jim Tobal en el bajo; Izzy Badboy en la batería y Ricky Araiza como guitarra acústica, banjo, mandolina y dobro.

Una banda cuyas influencias musicales van desde Alan Jackson a Dale Watson, Billy Keeble, Hank Williams Sr., Mark Chesnutt, Brad Paisley y muchos otros.




Escountry: ¿Cuándo, cómo y por qué fundasteis Back To Texas?
Alex Tarín: BTT nació hace mas de 15 años en la ciudad de Terrassa, y fue la evolución lógica de un grupo de amigos que quería tocar música country aprovechando que , por fin, había locales donde poder escuchar esta música y a la gente parecía empezar a interesarle . Fue la sala Nashville Country club, bajo la dirección de Tony Parera quien nos dio nuestra primera oportunidad.
E: ¿Qué panorama musical había entonces?
A.T.:
Respecto al Country & Western, existían muy pocas cosas, y lo que había estaba muy "adaptado" a los gustos españoles. Decidimos romper, arriesgarnos y hacer 100% Country Music, al estilo tradicional, adaptando nuestro repertorio para que fuese bailable, incluyendo algunos temas con los que se empezaban a enseñar coreografías de line dance en Cataluña.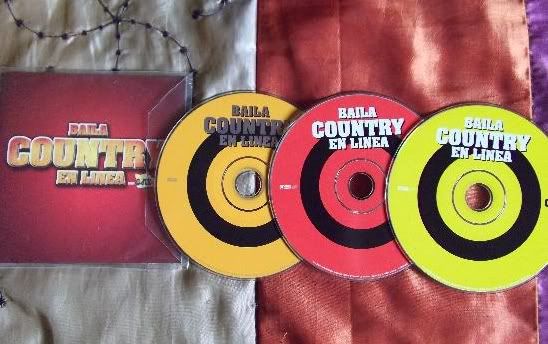 E.:¿Cuál ha sido vuestra trayectoria desde vuestra fundación y vuestros principales hitos musicales (antes de WC Edgar)?
A.T: Mucha y muy variada, son muchos conciertos a nuestras espaldas... Quizá nuestro primer hito mas importante llegó de la mano de la discográfica Tempo Music y la grabación de un CD llamado "Baila Country En Línea Con Back To Texas" del que se vendieron unas 35.000 copias según la discográfica. Como promoción de este trabajo, grabamos dos actuaciones en el programa "Música Sí" de RTVE y un vídeo de saludo al programa. Ni que decir que estuvimos presentes en las cadenas de TV mas importantes, y de igual modo, las radios de moda nos hacían entrevistas día sí, día también.
Todo esto dio forma a un concierto, con rueda de prensa incluida, en el Park Vallés de Terrassa, con la asistencia de mas de 9.000 personas, colapsando el centro comercial y alrededores, fue INCREÍBLE.
Un segundo hito, no tan importante a nivel general, pero que nos quedó muy grabado, fue el concierto que ofreció la banda en las fiestas mayores de Terrassa, nuestra ciudad, fue tal el caos que se formó en la plaza mayor, que se colapsaron todas las entradas y salidas a la plaza mayor, los medios de comunicación que estaban cubriendo otro concierto de mucho mas nivel que el nuestro, corrieron hacia la plaza mayor a ver qué estaba ocurriendo... Al final, llegó a oídos del mismísimo alcalde y éste bajo del ayuntamiento expresamente a felicitarnos... Un momento inolvidable.
El tercer hito fue exportar nuestra música fuera de las fronteras españolas, en diferentes festivales de música country, llegando a actuar en el prestigioso festival de Mirande ante 15.000 personas... Tenemos muchos fans en Europa.
E.: ¿En qué consiste vuestro repertorio?
A.T.: 100% Auténtica música country, hacemos covers de artistas consagrados, pero sobre todo, tenemos producción propia, de hecho, estamos en estos momentos grabando nuestro segundo trabajo. Quizá haya algún cover, pero será 99% made in BTT.
E.: ¿Es importante para el desarrollo de un grupo contar con sus propios temas?
A.T.: Fundamental, y por eso lo hacemos.
E.: ¿Cuáles son vuestros artistas favoritos y referncias musicales?
A.T.: Nuestras influencias son muy variadas, desde Jimmie Rodgers hasta Zac Brown Band... Todo el country, western & bluegrass nos entra muy profundo... Eso sí, 100% auténtico, sin adulterantes ni conservantes añadidos.
E.: La música country ha cambiado en los últimos años en el área catalana: cierre de honk tonks, fin del festival Mr. Banjo… ¿Qué es lo que ocurre actualmente en vuestra opinión?
A.T.: Hubo una explosión importante de música country allá en el 97, pero realmente duró muy poco, quizá un año. Después el protagonismo de toda la "movida" pasó de la música al baile, al line dance, que ha sido el mayor beneficiado de todo esto.
Hay que tener en cuenta que bailar se puede hacer en cualquier sitio y con un CD grabado. El coste es mínimo, por lo que la gente empezó a dejar de ir a los locales, dejó de asistir a los conciertos, en definitiva dejó de tener interés por la música country, en general, para pasar a tener interés sólo en la música country, en particular, es decir, la que ponen para esta coreografía o para aquella otra... El resto se "desestima" por no saber con qué se baila... Todo ello fue mermando a los diferentes empresarios que decidieron cerrar sus negocios y actividades, ya que resultaban ruinosos.




E.: Y como reflexión surge Country Music Catalunya. ¿Qué es y cuáles son sus objetivos?
A.T: Promocionar la música country, simplemente, nos ofrecieron una posibilidad de management, nos explicaron el proyecto y nos pareció muy atractivo. Ahora formamos parte del proyecto y somos la primera banda "tutelada" por CMC y la ACPMC dentro y fuera de España. Ojalá la gente a la que le guste la música country y quiera verla crecer, entienda a los promotores de este proyecto, es una muy buena idea para salvar lo que queda, cuidarlo y hacerlo crecer. Nosotros recomendaríamos a la gente que pregunte, que se deje asesorar primero por alguien de la asociación y que después decidan por ellos mismos, no es ninguna moda y entrar exige compromiso y ganas de colaborar para tener música country de calidad en nuestro país.
A.T.: En Cataluña los beneficios son muy atractivos, ya que es el centro neurálgico de la asociación. Importantes descuentos en las entradas o incluso la gratuidad en algunos conciertos. Clases de line dance gratuitas sin condicionantes, es decir, se enseñarán coreografías para poder ser disfrutadas con un número ilimitado de canciones... Clases gratuitas de two step, barn dance, etc. Y para todos los socios (dentro y fuera de Cataluña), salidas conjuntas a eventos importantes en Europa (con descuentos considerables de grupo), garantía de plaza en los conciertos, importantes descuentos en los mismos e incluso algunos gratuitos.
Para apuntarse hay que enviar un correo electrónico a country.music.catalunya@gmail.com y solicitar información y el folleto de inscripción.
E.: ¿Qué podemos esperar de CMC?
A.T.: Que lucharán por mantener y hacer crecer la música country, pero para ello necesitan nuestra ayuda, la de todos nosotros, a los verdaderos amantes de la música country. Organización de giras para artistas nacionales e internacionales, organización de conciertos, management de artistas, creación de una verdadera escuela de line dance como manera de disfrutar de la música country... En definitiva y como resumen, poner a España en la agenda de cualquier artista country que desee tocar en Europa, es decir, gritar a todo pulmón al resto del mundo que aquí LA MÚSICA COUNTRY TIENE SU SITIO.




E.: La primera campanada sonada de Country Music Catalunya ha sido traer a WC Edgar de gira por España, nada menos, ¿Cómo surgió la oportunidad?
A.T.: Sabíamos a través de DCWR que W.C. Edgar quería venir algún día a España, así que se pusieron en contacto con el los chicos de la asociación y voilá! El resto fue cosa de W.C. Edgar, el fue quien dio las instrucciones oportunas para que contactaran con nosotros para ser su banda y teloneros, ya que le pedimos permiso hace algunos años para hacer un cover de su tema 'Close up the honky tonks'. Nos dijo que si, y lo hicimos. Alguien lo colgó en YouTube, el lo vio y le gustó mucho y por eso nos ha escogido para acompañarle en esta gira. Un auténtico honor.
Un doble concierto en el que primero tocareis vosotros para más tarde acompañar a un todo gran artista experimentado como Edgar que ha tocado con los mejores y que graba en Nashville. Toda una responsabilidad, ¿no?
Es una gran responsabilidad si, pero también una gran oportunidad... son 15 años de carrera profesional y el 120% de cada uno de nosotros lo que vamos a poner encima del escenario. Cosas así no pasan todos los días, y menos que no sea accidental, es decir, estaremos ahí por deseo expreso de W.C. Edgar... Es un orgullo y un placer poder estar con el en el escenario.
E.: La lista de conciertos es extraordinaria. Esta prueba de fuego para CMC va camino de ser superada, ¿podemos esperar nuevas sorpresas más adelante?
A.T.: Parece que sí, se está negociando con muchos artistas para hacer giras por España al estilo de la que tendremos con WC Edgar... Es por esto que hemos de darles todo el apoyo posible, cuantos mas seamos, mas fuerza tendremos y más calidad tendremos.
E.: Back To Texas es una de las bandas más potentes y consolidadas del panorama musical catalán. Ya estáis grabando temas para un nuevo álbum... Y después de W.C. Edgar… ¿Cuál es vuestro futuro inmediato tras la gira?
A.T.: Después de W.C. Edgar nos gustaría elevar el status a "una de las bandas más potentes y consolidadas del panorama musical español" y centrarnos en profundidad en el mercado Europeo ya que estamos en tratos con managers internacionales para hacerse cargo de la banda fuera de nuestras fronteras.
También acabaremos el segundo trabajo discográfico, del cual, esperamos una distribución a nivel mundial sin precedentes en la música country Made in Spain. Es posible, si el tiempo lo permite, que hagamos diferentes colaboraciones con los artistas que vayan pasando por España, sería genial, y como no, el primero sería WC Edgar.