Single country pop de Dolly Parton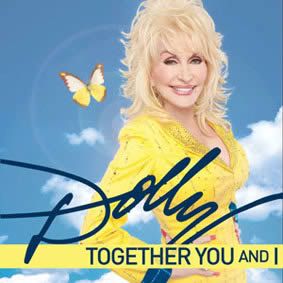 Sale a la venta el nuevo single de Dolly Parton, 'Together You and I'. Alejada de los caminos rurales Dolly se adentra de nuevo en el engañoso glamour de la Music City. La composición ha sido escrita por la propia Dolly, y es el adelanto del álbum 'Better Day', que llegará el 28 de junio.

Mientras tanto se rueda el vídeo del tema. En su página web han convocado un concurso entre los internautas para hacerles partícipes del mismo y ver un mensaje especial para los fans.
Dolly Parton ya está promocionando el single y el lanzamiento del nuevo álbum por las televisiones norteamericanas, como el programa de Ellen DeGeneres. No esperemos nada profundo, ni siquiera musical, sino anecdótico. Y para muestra un botón. Ellen le pregunta a Dolly si simpre va maquillada. Dolly dice que siempre está preparada para una emergencia. Bueno es saberlo.
'Together you and I' pertenece al próximo álbum de Dolly "Better Day", el primer trabajo de Dolly Parton desde 2008. Y se pondrá a la venta el próximo 28 de junio. La lista de canciones es la siguiente:
1. 'In The Meantime'
2. 'Just Leaving'
3. 'Missing You'
4. 'Together You and I'
5. 'Country Is'
6. 'Holding Everything'
7. 'The Sacrifice'
8. 'I Just Might'
9. 'Better Day'
10. 'Shine Like The Sun'
11. 'Get Out'
12. 'Let Love Grow'
Dolly Parton - Together You and I
by
fromgotowhoa.com
El 20 de agosto comienza su prolongada gira europea hasta mediados de septiembre, que le llevará principalmente a las Islas Británicas, Suecia y Dinamarca. Posiblemente llenaría en España, si algún promotor tuviera el empuje para ficharla.
Fuentes:
EFE EME
Dolly Parton Music