Inesperado giro de acontecimientos en el proyecto de su biotopic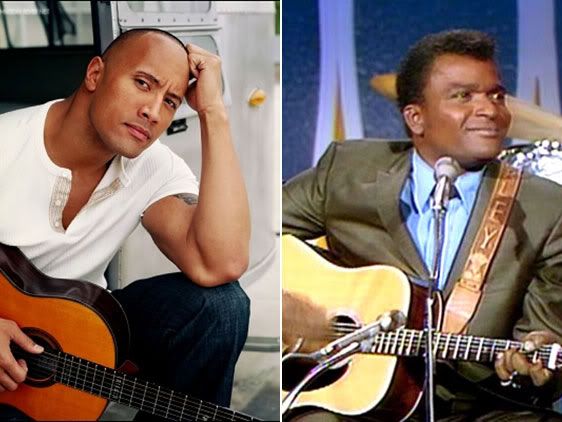 Conocíamos desde 2006 el proyecto sobre la vida de Charley Pride al que iba a dar vida el actor Terrence Howard bajo la dirección de Craig Brewer, pero el proyecto había quedado en
stand by
hasta ahora, momento en el que
ha dado un giro sorprendente ya que tras la compra del estudio y una nueva dirección, el actor Dwayne Johnson, alias The Rock, pasa a encabezar este proyecto musical. Johnson ha protagonizado innumerables películas de acción y comedias, por tanto esta incursión en el género de la biografías, y no digamos en el terreno musical country es realmente inédita.
Según Charley Pride en declaraciones a la prensa canadiense, país en el que ha actuado recientemente: "
Terrence es, sin duda, un actor más profundo académicamente, pero Dwayne es tan potente en la pantalla. Me chocó al principio, pero Dwayne voló a Dallas y pasó un día conmigo hablando. Y cuando se fue era como si se fuera un viejo amigo. Teníamos puntos de vista tan similares en tantas cosas"
Dwayne Johnson, nació en Hayward, California en un día como hoy, 2 de mayo de 1972. Por lo que tiene 39 años. Su padre "Soulman" Rocky Johnson, era de Nova Scotia, Canadá, y Dwayne comenzó su carrera en el fútbol americano en los Calgary Stampeders de Alberta. Más tarde fue a la Universidad de Miami con una beca y participó en el campeonato de este deporte en 1991. En 1995, gracias a su impresionante forma física y complexión, 1´93 de altura, se convirtió en luchador profesional como su padre y su abuelo ganando 16 títulos diferentes del mundo en Wrestling. Una auténtica máquina.
Dwayne Johnson comenzó su carrera cinematográfica a finales de los años 90 protagonizando diversos títulos de comedia, acción e incluso fantasía como "El Rey Escorpión". Su última película es "Fast Five", de la serie Fast & Furious en el que intepreta a un poli que intenta capturar a los protagonistas del filme.
Por su parte Charley Pride fue, comparativamente, el Sidney Poitier de la música country en los años 60 y 70. Cuando la gran pantalla o la música sureña estaban pobladas de caras blancas, Charley, como hiciera Sidney en Hollywood, se subió a los escenarios de América para romper moldes, derribar prejuicios y demostrar que la música country es de todas las razas, de todas las religiones, de todas las ideologías, de ambos sexos, que no es propiedad de las discográficas, ni de los políticos, ni de los poderosos sino de la gente corriente, de los trabajadores, de todos aquellos que le insuflaban vida al reflejarse en ella, al emocionarse con una canción country, con una voz profunda, con una melodía nacida del corazón y de las raíces.
Proveniente de una familia humilde de Mississippi, Charley Pride recogió algodón y supo lo que es ganarse el pan con el sudor de la frente, posteriormente fue jugador de béisbol, pero gracias a su gran voz de barítono la vida le tenía destinado convertirse en una leyenda de la música country, tras una visita que hizo a Nashville y su fichaje por RCA donde llegó a rivalizar en ventas con el mismísimo Elvis Presley: 36 números uno en listas de country, más de 70 millones de álbumes vendidos, 31 álbumes de oro, cuatro de platino, (incluyendo uno cuádruple), diversos premios de la CMA y de distintos organismos oficiales, así como su pertenencia al Country Music Hall of Fame nos muestran la talla de uno los artistas con mayor bagaje y solidez de nuestro género.
Grades temas intepretados por Charley Pride son 'All I Have to Offer You (Is Me)', 'Just Between You And Me', 'The Snakes Crawl at Night', 'Does My Ring Hurt Your Finger?', 'Kiss An Angel Good Morning' o 'Is Anybody Goin' To San Antone?':

Con Lloyd Green en la steel guitar (Lawrence Welk Show,1967)





En el show de Marty Stuart:






Más temas de éxito son 'I'm So Afraid of Losing You Again', 'Mississippi Cotton Picking Delta Town', 'Someone Loves You Honey', '(I'm So) Afraid Of Losing You Again', 'Crystal Chandelier', 'Roll On Mississippi', 'When I Stop Leaving I'll Be Gone', 'Burgers and Fries', 'You're So Good When You're Bad','I'm Gonna Love Her On The Radio', o su último éxito del 84, 'Every Heart Should Have One'.



Fantásticas versiones de temas de Hank Williams son 'Kaw-Liga', 'Honky Tonk Blues' o 'Lovesick Blues':



Con Lloyd Green en la steel guitar (Lawrence Welk Show,1967):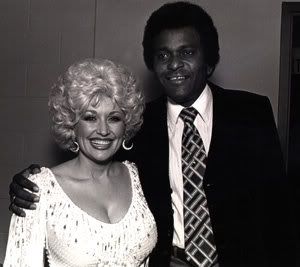 Cuando buscas en YouTube o en otros lugares videos de los años 50, 60, 70 incluso de los 80, es habitual encontrarse comentarios de la gente añorando la época en la que la música comercial -mainstream country- sonaba a country. Charley Pride es uno de ellos y su buen hacer nos demuestra como suena la auténtica música country.
Recientemente editó "Choices", el primer disco con canciones originales en cinco años. Las trece canciones han sido producidas por el propio Pride y compuestas por algunos de sus colaboradores habituales: Eddy Raven, Richie McDonald, Ben Peters y Ted Harris, entre otros. Un trabajo que le devuelve a la actualidad country como lo hará, sin duda, la nueva película sobre su vida protagonizada por Dwayne Johnson.
Listado de canciones de "Choices":
1. 'America The Great'
2. ''Except For You'
3. Hickory Hollow Times And County Nights'
5. 'The Choices She Made'
6. 'This Bed's Not Big Enough'
7. 'I Miss My Home'
8. 'Maybe Love Will Save The Day'
9. 'Cajun Party Time'
10. 'Guntersville Gazette'
11. 'You Touched My Life'
12. 'You Can't Sit Still'
13. 'Resting Place'
Fuentes:
Slashfilm