Por Javier Márquez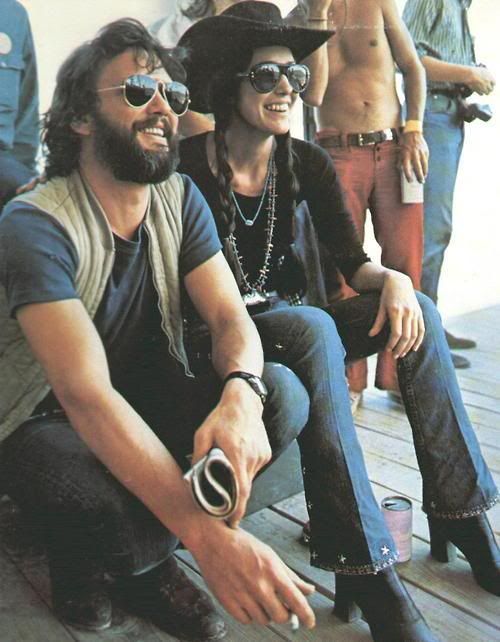 'It Sure Was Love' (Sin Duda Fue Amor) es otra de esas composiciones que no suele figurar en sus discos de grandes éxitos y que, sin embargo, formaría parte de ese selecto club de piezas intimistas que dibujan, con desgarradora emoción, escenas habituales en cualquier relación de pareja.
Si 'Nobody Wins' abordaba el momento de la ruptura en una pareja, y 'For The Good Times' relataba el intento de que la separación estuviese limpia de amargura y rencores, en Enough for you, Kristofferson trata el tema de las habladurías externas. Los amigos, la familia, los conocidos que, al enterarse de una separación, dan rienda suelta a comentarios, a veces demoledores, sobre el otro miembro de la pareja o sobre cómo veían ellos la relación. Kristofferson les responde con un diálogo directo con la persona de la que estuvo enamorado, en el que viene a concluir con la idea de que, digan lo que digan los demás, mientras estuvieron juntos, fue amor lo que los mantuvo unidos.
Musicalmente, la canción es una buena muestra de cómo Kristofferson comenzó a desplazarse hacia terrenos más pop, y si bien la letra entronca con las canciones citadas, la concepción musical e instrumental de ésta difiere notablemente de las anteriores. A ello influyó de forma evidente la participación en este álbum de Rita Coolidge (que interpreta a dúo la canción con Kris), con la que Kristofferson andaba saliendo desde comienzos de la década y con la que acabaría casado entre 1973 y 1979.
Sin Duda Fue Amor (Mientras Duró)
Decían "¿Qué crees que hubieras hecho
si ella te hubiera dicho que no había sido sincera?"
Respondí que no iba a decir que no lo hubiera sentido, no,
Pero sin duda fue amor mientras duró.
Decían: "¿Cómo te sientes en tu interior
Cuando el amor en el que crees ha muerto?"
No voy a decir que no me duela,
Pero sin duda fue amor mientras duró.
Voy a seguir viviendo, por los buenos tiempos.
Deja que sufra el dolor que me corresponde.
He tenido mi ración de días soleados,
Puedo aguantar un poco de lluvia.
Así que nos importa un bledo lo que digan.
Tenemos algo que no nos pueden arrebatar.
Porque, pase lo que pase mañana,
Sin duda fue amor mientras duró.
Sin duda fue bueno mientras duró.
Sin duda fue amor mientras duró.


It Sure Was Love (While It Lasted)
They said what do you think you would do
If she told you that she'd been untrue
I said I won't say I won't be sorry no
It sure was love while it lasted
They said how will you feel deep inside
When the love you believe in has died
I ain't say it won't hurt me
It sure was love while it lasted
I'll be living all for the good times
Let you givin' me the pain
I have had my share of the sunshine
I can stand a little rain
So we don't give a damn what they say
We got something they can't take away
Cause whatever comes tomorrow
It sure was love while it lasted
It sure was good while it lasted
It sure was love while it lasted
NOTA:
Javier Márquez
es escritor, periodista -Subdirector de Cambio 16-, crítico musical y el mayor especialista en Kris Kristofferson de nuestro país. Javier, que ha entrevistado a Kris Kristofferson en diversas ocasiones analiza el mundo del artista en su blog
El diablo de la lengua plateada.