Por Alberto García, Cuenca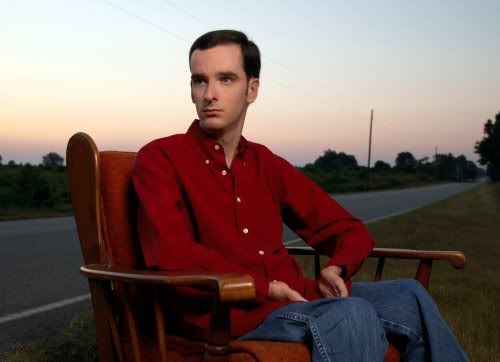 En la "Country Music" y sus distintas ramas, un disco producido por Carl Jackson empieza a ser garantía de selección profunda en el vocalista y los instrumentistas de respaldo. Carl es un personaje de enorme recorrido por la tonada del campo, en la que ha desarrollado su visión musical como pocos. Compositor, vocalista y multiinstrumentista, el de Luisville, nacido en 1953, ha sido de los más activos en este género al que algunos tanto queremos.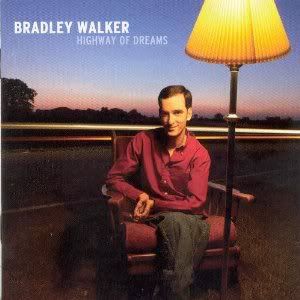 Nos ha confirmado su mecenazgo en 2006, cuando escarbamos en el arte de una nueva y rica gama, un barítono al que los siempre precipitados críticos se atrevieron a calificar como "la próxima gran voz del bluegrass".
Alentados por ráfagas de los temas que contenía su primer disco y que siempre te ofrece la casa norteamericana a la que compras por Internet, además conociendo al productor, solicitamos su obra y a la recepción, con avidez, profundizamos tema por tema y nos sorprendió que Carl Jackson llegara a dominar tanto como para haber aportado al CD cuatro números de propia cosecha, entre ellos ese impresionante "If I Hadn´t Reached For The Stars", en el que además respalda con guitarra acústica.
Pero no es nuestro fin escribir sobre Carl Jackson y sí prestar toda la atención a ese interesante cantante, de nombre Bradley Walker, que en su primer trabajo, de título genérico "Highway Of Dreams", nos sorprendió en el año 2006, recopilando doce melodías profundas que abarcan el honky tonk, acústico y bluegrass. Su presencia la debemos, sin duda, a la fe que Ken Irwin, gerente de la Rounder, depositó en él, como anteriormente lo hizo y sigue trabajando con tantos nuevos valores lanzados por el ejecutivo.
Bradley Walker nació con distrofia muscular y ha crecido en silla de ruedas. Su orientación a la música country es debida a la influencia –como bien comenta el maestro Robert K. Oermann en el libreto del disco–, de Jones, Haggard, Gosdin o Gene Watson. Una mezcla de estos clásicos se traduce en tradicional sonido campero de Walker. De la misma forma, ha sido un estudioso profundo de los grandes del bluegrass: Jimmy Martin, J.D. Crowe, Bill Monroe o Flatt y Scruggs.
Ya con anterioridad y convaleciente en cama, Bradley juntó una banda a la que llamó Trinity Mountain Boys y con ella cantó 'Breaking New Ground'. Su trabajo en el grass ha sido importante y anónimo hasta el lanzamiento del disco que le ha dado a conocer y que aúna esencias del campo, versiones de la talla de 'I Never Go Around Mirrors', de Lefty Frizzell; los maravillosos bluegrass 'Shoulda Took That Train' y 'Payin´Your Dues' y creaciones de maestros de la talla de Larry Cordle, Harley Allen y dos de nuestro amigo Shawn Camp.
A Brad se le unen en el respaldo de este supremo CD grandes estrellas de la especialidad. Vocalistas de la talla de Russell Moore (líder de IIIrd Tyme Out), Larry Cordle (Lonesome Standard Time), Cia Cherryholmes (Cherryholmes), Brandon Rickman, Rhonda Vincent, Alecia Nugent, Sonya Isaacs, Vince Gill o Jerry Salley.
El grupo instrumental que lo sostiene y a quien siempre tanta importancia hemos dado por el virtuosismo de los llamados "A-team" de la melodía vaquera, es superior. Ahí están Adam Steffey, mandolina y Ron Block, banjo (Union Station), Rob Ickes y Randy Kohrs, dobro, el guitarra Clay Hess; Kevin Grantt, bajo y los fenomenales "fiddles" Aubrey Haynie y Jim VanCleve.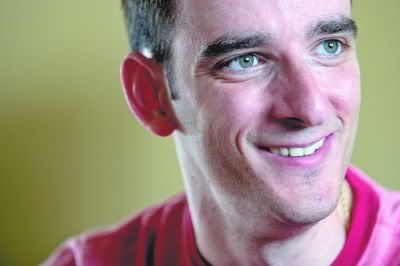 Es este el pequeño homenaje a un enorme artista de fuerza, trabajo, constancia y arte, superando adversidades y limitaciones. Una gran voz al servicio de la música que nos gusta, la country.
Ahora, sólo estamos esperando una nueva aparición en disco compacto. No es posible que hayan trascurrido seis años sin saber de Bradley Walker, porque es mucha la confianza en él depositada y seguros de que su visión de la especialidad nos aportará una distinta manera de enfocar nuevos cortes musicales, aún con la crítica de los puristas, que ya entraron con fuerza en su obra de presentación.
http://www.bradleywalker.com/