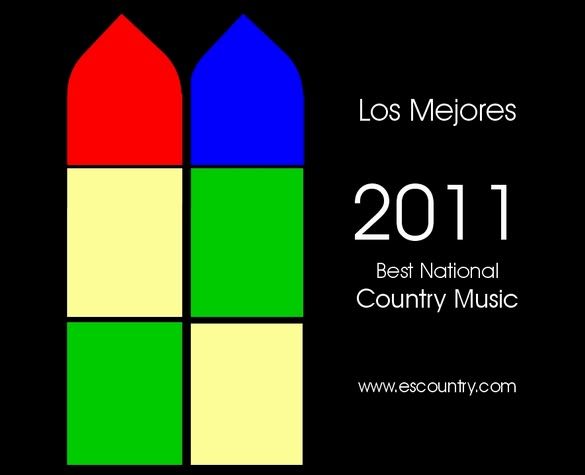 Tras las Menciones a los Mejores de 2011 en Categoría Internacional llegan las Menciones a los Mejores de 2011 en Categoría Nacional. En todas y cada una de estas menciones hay un razonamiento, una enseñanza, un saber estar y un saber hacer que nos impulsan a mencionar en una declaración especial las cualidades, las bondades y los méritos de los galardonados por nuestra web.
Mejor Grupo Nacional: Back To Texas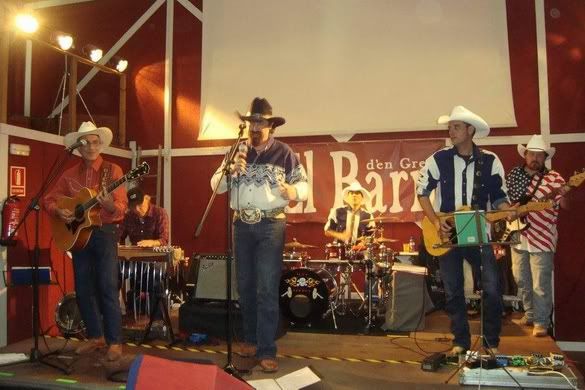 Foto: Neus Lloveras Arranz
En primer lugar destacamos a
Back To Texas
, este popular grupo catalán de música country compuesto por Alejandro Andrés Tarín, líder y cantante de esta formación; Ramon Jiménez en la guitarra eléctrica; Javier Campos en la guitarra acústica; Jim Tobal en el bajo; Izzy Badboy en la batería y Ricky Araiza como guitarra acústica, banjo, mandolina y dobro. Back To Texas ha cobrado este año un protagonismo singular al dar cobertura musical a la espectacular gira por España de W.C. Edgar, la cual ha influido decisívamente en la elección de Edgar como artista del Año.
Back To Texas es una banda cuyas influencias musicales van desde Alan Jackson a Dale Watson, Billy Keeble, Hank Williams Sr., Mark Chesnutt, Brad Paisley y muchos otros. Desde hace mas de 15 años tiene su base de operaciones en la ciudad de Terrassa. Concretamente la sala Nashville Country club, bajo la dirección de Tony Parera fue quien les ofreció su primera oportunidad.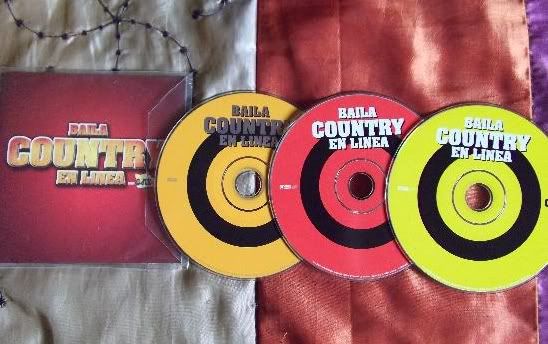 La veterana banda catalana toca 100% auténtica música country, covers de artistas consagrados y producción propia. adaptando su repertorio para que sea bailable. De su CD "Baila Country En Línea Con Back To Texas" vendieron 35.000 copias y actuaron en el programa "Música Sí" de RTVE y en otras cadenas de televisión y radio. Actualmente se encuentran grabando su segundo álbum y quieren centrarse en en el mercado Europeo ya que están en tratos con managers internacionales para hacerse cargo de la banda fuera de nuestras fronteras.
La Mención como Mejor Grupo Nacional es totalmente merecida. ¡Felicidades!
Mejor Músico y Artista Revelación Nacional: Mario Rodriguez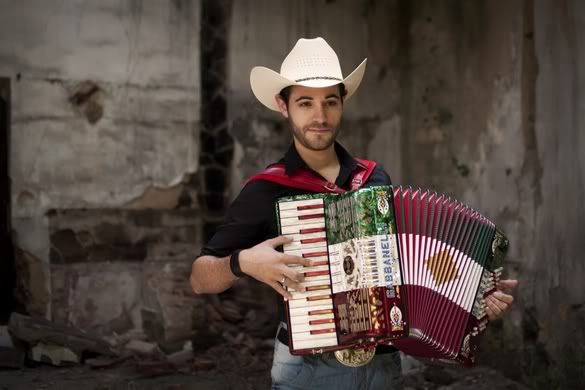 Mario Rodríguez
(España, Asturias), es un joven acordeonista y vocalista con formación musical en acordeón, que ha especializado sus conocimientos en música mexicana y norteamericana, siendo uno de los principales acordeonistas nacionales en el ámbito de la música norteña y texmex.
Mario es un músico versátil, con gran capacidad de improvisación, que ha sido nominado en agosto de 2011 en los Premios De La Calle, organizados en Los Ángeles (California) en la categoría de Acordeonista debido a su trabajo y dedicación en la música mexicana.
Ha visitado California en varias ocasiones para acompañar a diferentes grupos norteños y observar el funcionamiento de la música regional de cerca, conociendo personalmente y compartiendo experiencias con diferentes artistas como Los Cachorros de Juan Villareal, Eco Norteño, El español Conjunto San Antonio, Los Canelos de Durango, Los Fajadores de Sinaloa, Los Amables del Norte...

En noviembre de 2011 recibió el premios Flash L.A. en la categoría de música regional/norteña en Los Ángeles. Una distinción que se suma a la nuestra y que reconoce un trabajo en alza de este joven acordeonista norteño y texmex. Sin duda se merece nuestro aplauso como Mejor Músico y Artista Revelación Nacional.
Compartiendo escenario con el
Conjunto San Antonio
, interpretando 'Margarita' un tema que popularizaron Little Joe y la Familia, entre otros:
Mejor Canción Nacional: 'Carmín En El Cristal' de The Steel Horse Band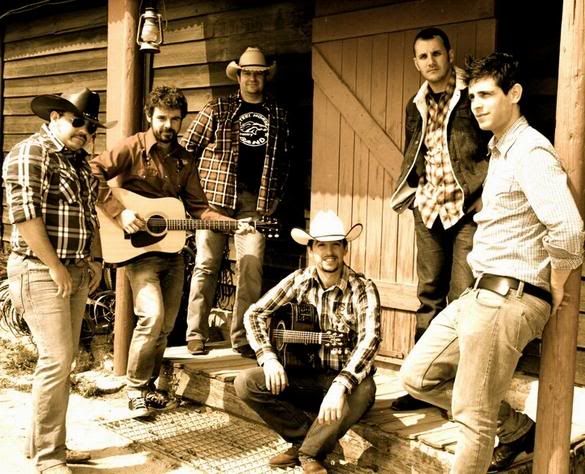 The Steel Horse Band
es una de los grupos más pujantes del panorama country catalán. Está compuesto por Josep Pérez Granero -su líder y cantante-, Jordi Jane Rodriguez en el bajo, Joaquín Giraldo Hurtado en la guitarra eléctrica, su hermano Jose Antonio Guirado García en la guitarra acústica, Toni Polonio en la batería y Carlos Abellán.
El repertorio de esta activa banda incluye numerosos éxitos del country que interpretan con profesionalidad y virtuosismo como 'Chicken Fried', el popular 'Estoy Aquí', 'What About Now', 'Things I Cannot Change' e, incluso, algún tema de la Credence Clearwater Revival como 'Proud Mary'.
En el pasado festival Harley Days 2011 dieron un salto cualitativo al presentar en este gran evento, a rebosar de público, un tema como 'Carmín en el Cristal' que ha dado lugar al vídeo que hoy incluimos en esta reseña. Una canción compuesta por ellos, de excelente factura, que nos habla de un grupo consolidado con ganas de contar cosas y expresarse con voz propia en el panorama artístico country catalán y nacional. A The Steel Horse Band le aguardan logros mayores si continúan por esta senda artística de innovación, originalidad y liderazgo, junto con otras bandas catalanas como los premiados Back To Texas. De momento ya han ganado la Mejor Canción Nacional con 'Carmín En El Cristal'. Nos alegramos de ello.
Mejor Programa Radiofónico de Country: Really Hot Country, de Miquel Battle Garriga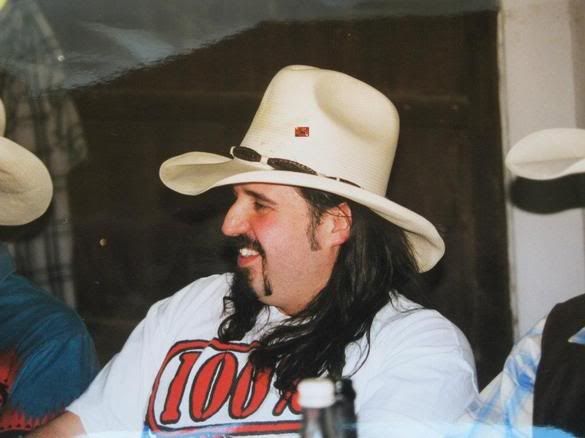 Really Hot Country
, dirigido y presentado por Miquel Battle Garriga lleva desde hace 5 años en las ondas de
Rádio Premiá de Mar
, una emisora municipa afiliada a COM radio de ambito local pero que gracias a internet llega a todas partes junto con las descargas de Ivoox, donde ha conseguido ser el programa más descargado de la emisora no solo a nivel nacional sino internacional con descargas de países como USA, Australia, Gran Bretaña, Francia, Colombia, Argentina, Mexico, Noruega, Suecia, Croacia, Uruguay, Irlanda...
El programa se emite en directo los miercoles de 8 a 9 de la noche. Hasta en 15 ocasiones ha emitido para toda Cataluña. Comenta Miquel:
"Siempre busco lo mas genuino dentro del country. Todos los clásicos e independientes, sobre todo del estado de Texas. El programa, como es corto, lo baso en pinchar música y los ultimos diez minutos los dedico a tres novedades discograficas. Y sobre todo respetando la música country e intentar difundirla lo mejor posible. Le pongo mucho cariño".
Y ese amor por la auténtica música country, esa combinación magistral de entretenimiento, conocimiento, promoción de la música country y esa calidad de la que hace gala Really Hot Country le han valido ser considerado por Escountry.com como el Mejor Programa Radiofónico de Country de 2011. ¡Enhorabuena!
Mejor Honky Tonk Nacional: La Taberna de Hank, Luanco, Asturias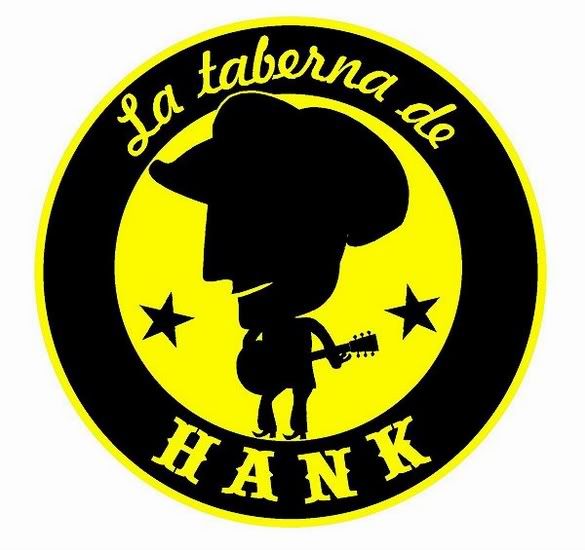 Posiblemente haya locales en nuestro país con más clientes, con más espacio, con más medios, pero el caso de La Taberna de Hank es, además de insólito, especialmente emocionante.
La Taberna de Hank es un pequeño local con mucho encanto regentado por Esteban García González y Teresa Gutierrez. Sus paredes se encuentran decoradas con mucho gusto y con visibles homenajes a Hank Williams del que Esteban y Teresa son fervientes fans. Pero en el local no sólo se toma buena cerveza o se sirve buena pitanza sino que, además, se puede escuchar la mejor música country y música original americana convirtiéndose en una cita ineludible para todos los que visitan Asturias.
En la foto: Teresa Gutierrez, Wayne Hancock y Esteban García González
Ese amor por la música country les llevó el pasado mes de diciembre a contratar con una gran esfuerzo para un local de esas dimensiones a W.C. Edgar, nuestro Artista Internacional de 2011. El concierto, nos cuentan los que lo vieron y -han quedado testimonios videográficos del mismo- fue de los que hacen época. Por todo ello, por echarle corazón, tiempo, dedicación, ganas y amor a la música country, por apostar por la música country internacional y nacional en directo, declaramos a la Taberna de Hank como el Mejor Honky Tonk Nacional de 2011. ¡Felicidades!
Mención Especial a la Promoción de la Música Country: Associació Catalana per a la Promoció de la Música Country (ACPMC)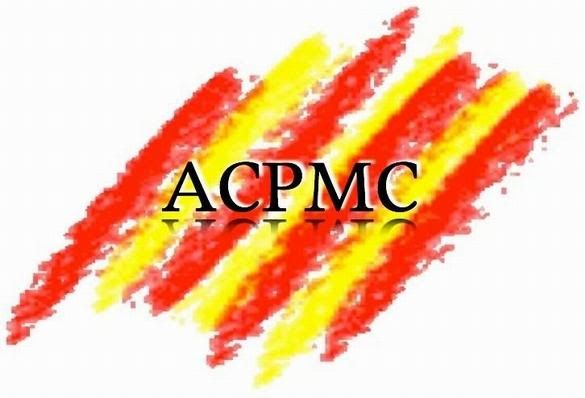 Esta nueva asociación nacida de algunos de los más destacados fans y artistas de la música country catalana ha sorprendido muy agradablemente en el ámbito del country nacional. Por fín nace una asociación dedicada estrictamente a la música country y no a intereses no colectivos.
La Asociación Catalana para la Promoción de la Música Country (ACPMC) es una asociación legalmente constituida sin ánimo de lucro y que, en sus propias palabras, persigue una finalidad muy concreta: Promocionar la música Country. Según la ACPMC los anteriores intentos de gestión de la música Country en Cataluña y en España no funcionaron: Empresarios que regentaban locales de referencia decidían cuándo, cómo y dónde, pero tenían gastos a las que hacer frente, un alquiler de local, los proveedores, electricidad, agua, sueldos y un largo etc. Con lo cual difícilmente les salía rentable llevar artistas de cierto nivel. Los que se atrevieron a hacer un festival, también fracasaron por las mismas cuestiones, a pesar de sus entusiasmo y haber aportado su granito de arena. Porque todos tenían el mismo denominador común: ganar dinero para pagar gastos no relacionados con la música Country sino con la gestión de un negocio.
Country Music Cataluña (la denominación popular de ACPMC) y ACPMC quieren cambiar la gestión de la música Country en nuestro país dando la responsabilidad, no a los empresarios que regentan locales, sino a los que mantienen viva la llama: los amantes de este tipo de música. La base de esta idea es que como colectivo organizado piensan que tendrán muchas más posibilidades de conseguir sus objetivos -como aupar a la música country al lugar donde se merece-, que como individuos desconectados, más aún en unos tiempos dominados por las nuevas tecnologías en cuestiones de relaciones sociales. Y razón no les falta.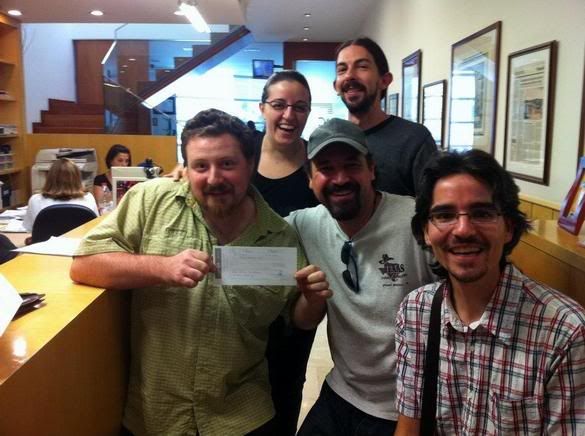 La Junta Directiva provisional de la ACPMC el día de su inscripción legal. De izquierda a derecha: Jim Bass Countrymusic, Eva Maria Lacarra, Máximo Alejandro Andrés Tarín, Tony L. Requena y Josep Ponsà.
Las diferencias respecto al anterior sistema de gestión son bien claras. No hay gastos de alquileres, de proveedores, de electricidad, etc. Por lo tanto, su finalidad no es ganar dinero para pagar gastos, sino invertir para tener las mejores fiestas Country, los mejores conciertos disponibles de los mejores artistas disponibles.
La prueba de fuego de la ACPMC fue la reciente y extraordinaria gira de W.C. Edgar por nuestro país, un éxito musical sin parangón. Máxima calidad musical -un acierto la elección de W.C: Edgar al que hemos podido conocer y admirar como artista-, extraordinaria organización, fabuloso ambiente... Un 10 para ACPMC y la promotora de esta gira. El "pero" estuvo en la "debil" asistencia de diversos locales, pero ya sabemos que ahí precisamente reside la labor de la ACPMC: FOMENTAR, EXPLICAR, PROMOCIONAR la música country para que la mayoría de los aficionados al country line dance sientan interés por escuchar además de bailar, para que los aficionados a la música americana original compartan estas nuevas experiencias, para que las personas que sienten interés por nuestra música pasen a contemplar y a disfrutar un gran concierto de música country.
Por este superéxito inicial, por sus fantásticas intenciones, por sus interesantes proyectos, por su gran amor por la música country ACMPC se merece esta Mención Especial a la Promoción de la Música Country. ¡Enhorabuena!
Los Mejores de www.escountry.com en 2011.
Categoría Nacional
Mejor Grupo Nacional: Back To Texas
Mejor Músico y Artista Revelación Nacional: Mario Rodriguez
Mejor Canción Nacional: 'Carmín En El Cristal' de The Steel Horse Band
Mejor Programa Radiofónico de Country: Really Hot Country, de Miquel Battle Garriga
Mejor Honky Tonk: La Taberna de Hank
Mención Especial a la Promoción de la Música Country: Associació Catalana per a la Promoció de la Música Country (ACPMC)