Crónica de su concierto del 25 de octubre en Edimburgo, Escocia.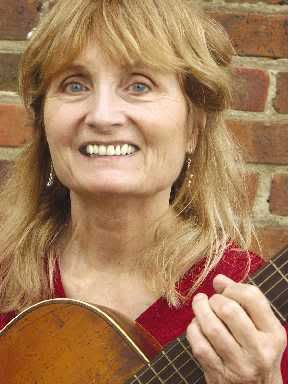 Alice Gerrard es posiblemente una de las mejores artistas de old time hoy en día. Su carrera abarca 40 años en los que ha aprendido y ha enseñado, ha actuado con los mejores y más agrandes artistas de old time y bluegrass y se ha ganado el respeto del público allí donde ha ido.
Alice es muy conocida por sus colaboraciones en los años 60 y 70 con el cantante de los Apalaches, Hazel Dickens. este singular dúo produjo 4 LP´s clásicos reeditados recientemente por Rounder en CD, que influenciaron a cantantes femeninas de generaciones venideras, incluso en el country
mainstrean,
en el caso del dúo The Judds para quienes Alice y Hazel fueron una de sus primeras inspiraciones.
Posteriormente Alice editó dos álbumes en solitario en el sello Copper Creek: "Pieces of My Heart" (1995) y "Calling Me Home" (2004). Ambos álbumes obtuvieron excelentes críticas en los medios musicales especializados. Estos discos se caracterizaban por un despliegue de la versatilidad de Alice en la composición, en su poderosa forma de cantar y en su forma de tocar la guitarra, el banjo o el
old time fiddle
.
Como músico, Alice ha aparecido en más de 20 grabaciones, incluyendo proyectos de muchos artistas tradicionales como Tommy Jarrell, Enoch Rutherford, Otis Burris, Luther Davis y Matokie Slaughter. Además, Alice Gerrard es una experta en música montañesa ha producido una docena de álbumes y dos documentales, habiendo obtenido numerosos galardones, incluyendo el premio al Logro Distinguido de la International Bluegrass Music Association (IBMA), un premio de la Virginia Arts Commission Award, etc.
En 1987 fundó The Old-Time Herald y el Old-Time Music Group, una organización sin ánimo de lucro que publicaba el Old-Time Herald. Alice fue su directora en en jefe desde 1987 hasta 2003.
Alice toca ocasionalmente con Tom Sauber y Brad Leftwich y a, veces, con The Herald Angels y The Harmony Sisters,y muy ocasionalmente con Hazel Dickens.
Gloria Roset, una gran aficionada y seguidora del old time de nuestro país viajó recientemente a Edimburgo para disfrutar del concierto de Gerrard en la capital escocesa.
Alice Gerrard: En vivo desde el Leigh Folk Club.
Por Gloria Roset.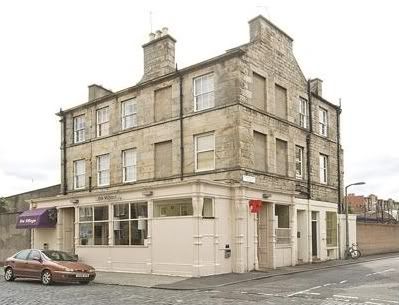 El
Leith Folk Club
de Edimburgo, Escocia, debía tener una capacidad para unas 25 personas, no más. He visto, que este tipo de locales con una capacidad similar, son habituales en aquel país, ya que me recordó bastante a la otra experiencia que tuve cuando fui a ver a Chris Stuart & Backcountry a Newport Pagnell hace ya unos 3 años. Según mi opinión es el sitio ideal para disfrutar de esta música.
Cuando ya era la hora me situé en la entrada, pero me dijeron que aún no podía entrar ya que estaban acabando de ultimar las pruebas de sonido. De repente, salió Alice y me saludó cariñosamente y con un caluroso abrazo ( yo ya las había avisado de mi presencia via e-mail días antes). No era la primera vez que la veía. En Clifftop, West Virginia asistí a un concierto suyo. Me invitó a entrar muy amablemente y me dijo que aún quedaba un rato para el concierto y nos pusimos a hablar.
Me comentó su reciente estancia en Almería, hablamos de música (de Tommy Jarrell, de Wade Mainer, de la Carter Family). Después también vino Beverly y más de lo mismo, un caluroso abrazo. Ambas estuvieron en todo momento muy pendientes de mi. Esto es algo impagable, ya que gente que podría presumir de mucho, muestra una humildad que no se ve por nuestras tierras. Al lado de Alice disfruté, primero, de un "telonero" de Minnessota, que interpretó unas 6 canciones.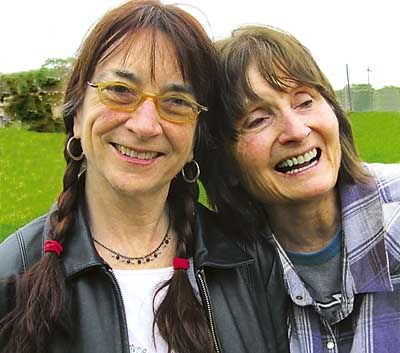 Seguidamente, empezaron su concierto que se dividió en 2 partes. Cada parte tuvo más o menos unas 10 canciones en las que hicieron unos duetos increíbles.
En el aspecto instrumental iban variando con diferentes combinaciones:
Guitarra las 2 (con Beverly haciendo un finger picking al más puro estilo Maybelle Carter para rendirse a sus pies).
Banjo (Alice)/ Guitarra (Beverly).
Guitarra (Alice)/Fiddle (Beverly).
Guitarra (Alice)/ Mandolina (Beverly).
De todo el repertorio que abordaron interpretaron algunas de la Carter Family como 'Hello Stanger'; otras de propias de ellas como 'Cider', 'Calling Me Home', 'Farewell My Home'; o Fiddle Tunes como: 'Cluck Old Hen', 'John Brown's Dream' (con la que abrieron el concierto y de la cual dijeron que seguían la versión de la familia Birchfield, aka los Roan Mountain Hilltoppers)
Big Hoedown... Alice también se atrevió con un yodel 'Mining Camp Blues'
Me hicieron muy feliz cuando interpretaron 'The Cuckoo' de mi admirado Clarence Tom Ashley (aquí Alice se lució con el banjo tocado al estilo clawhammer).
Otras canciones del repertorio fueron: 'Let That Liar Alone',
'Get Up In The Morning And Do Right, Black eyed Susie' o 'Woody Know Nothing', con Beverly a cappella
Incluso se atrevieron con una de Leona Williams (la que fuera esposa de Merle Haggard).
Al finalizar el concierto, aún estuvimos hablando un poquito y me dijeron que me quedara. Una vez tuvieron preparados ya los instrumentos las acompañé al coche ( yo "transporté" el fiddle como no podía ser de otro modo) y nos despedimos de nuevo con un fuerte abrazo. Cuando vuelves al "Here in the real world" como cantaba Alan Jackson, a veces te preguntas ¿por qué no habrá más gente como ellas?.
Fuente:
Alice Gerrard