Albert Hammond compuso su dúo: 'When You Tell Me That You Love Me'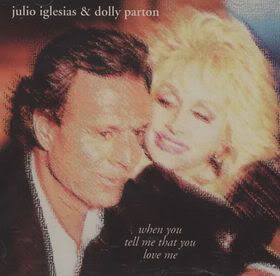 Si recientemente hablabamos de 'To All The Girls I Loved Before' y del resto de colaboraciones entre Julio Iglesias y Willie Nelson, hoy es el turno de la colaboración crossover entre otra grande de la música country, Dolly Parton, y el artista español.
El tema fue incluido en el álbum de Julio Iglesias titulado 'Crazy' (1994), titulado como la legendaria canción de Patsy Cline. Y si en 1984, Albert compusiera 'To All The Girls I Loved Before', sería el mismo Hammond sería quien repitiría como compositor de esta balada.
Sin embargo no fue el dúo ad hoc Dolly y Julio quien grabaría la canción por primera vez, sino la cantante de soul Diana Ross en su álbum "The Force Behind The Power" (1991). La canción fue, precisamente, el mayor éxito de este disco, pero con una discreta recepción en listas USA, nº 37 y estupenda en listas británicas, nº 2.